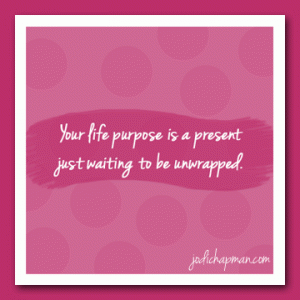 I believe that we are all born with a purpose that is the same and also unique. I think that we are all here to love, to expand, to shine our light, to enjoy our life to the fullest, and to align with our highest self. What's really neat about our journey here on Earth is that there are so many ways to do these things – so many ways to be happy and feel at peace within our soul.
We are all completely unique, and so it makes perfect sense that how we go about living our soul's purpose would be unique, too.
I never gave much thought to any of this for most of my life. I never thought about why I was here (if there was a reason) or what I was meant to share with the world (if anything). I was very skeptical about everything spiritual, and if I couldn't prove it, I didn't want to know about it. Everything changed when my first love died in 2010 and began communicating with me from the other side. What I realized (after about a year of asking for proof, proof, and more proof) is that there's so much more to our existence than what we can see, touch, and experience here in the physical world. So much more. He shared with me that we all create a contract before we are born where we state what sort of things we would like to experience and how we would like to grow. It's an outline, and we have complete free will to fill it in however we would like to.
Many of us don't remember that we have this soul contract. And many of us (including me) live for years and years feeling like something is missing – like we want to have a purpose and like we know on a deep level that there is more to it all than what we're experiencing, and yet we aren't sure how to uncover the missing pieces.
That's when it gets extra important to begin consciously opening up to the universe and to willingly start communicating with our soul to see what it is that we're meant to know/remember. There are so many wonderful ways to do this. One way that I find absolutely fascinating is connecting with the Akashic Records, which are a sacred compilation that carry information about your soul. Everything that you've ever thought and every experience that you've ever had is stored within these records. And they are available to you at any moment.
I've had some beautiful experiences and really healing insights come up while connecting with my own records. I've learned that I am a teacher, and that one of my biggest strengths is to shine light on others so that they can see how amazing they truly are. I've learned that by shining my own light I give others permission to shine their own. And I've learned that the more of my authentic self I share with others, the more at peace we all feel. I've also learned that part of my journey includes knowing that I deserve my own care and my own love, which is something that I've been honoring extra over this past year.
I love finding tools that can support us along our journey. They are all around us, and sometimes it's just a matter of us being guided along the way and introduced to new techniques.
If you're just now learning about the Akashic Records and would like to learn more, I highly recommend connecting with my friend Jennifer Longmore from Soul Journeys®. She's a beautiful soul who has helped over 20,000 people tap into their Akashic Records and discover why they're here. Wow, right? We met a couple of years ago online and immediately hit it off. She's a sweetheart, and if you're looking to learn more about why you're here and find out how to align with your soul, she's a great place to start!
She has two generous offers for the Soul Speak community – one is completely free and the other is hugely discounted!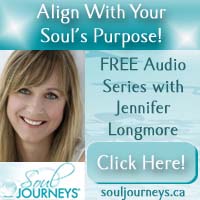 Jennifer is offering you her free audio teaching that will help you learn how to align with your purpose; heal your mind, body, and soul; and learn how living a purpose-filled life creates a positive ripple effect all around the world!
In this series, she shares 9 power questions that will help you align with your purpose. And she helps you shift your energy from "searching" to BE-ing!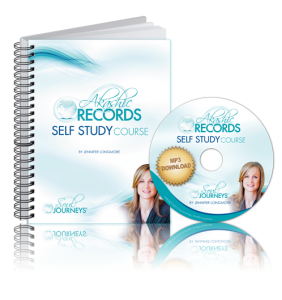 Jennifer is also offering her Soul Journeys® Akashic Record Self-Study System at a huge discount!
This once-in-a-lifetime, miracle-rich, 5-part training system is designed to teach you how to instantly access your own Akashic Record, while in the comfort of your home, so that you can access limitless divine guidance and healing around such topics as:
What is my soul's purpose?
What are my divine gifts and talents?
What am I here to master and how am I here to serve?
How can I accelerate my soul's journey and reach the deepest levels of consciousness?
How can I align all life decisions (health, wealth, relationship, etc) with my purpose?
How can I turn myself into an attraction magnet for all things ideal?
… and so much more. Imagine your limitless possibilities!
Jennifer created this program to teach you how you can powerfully align you to your most abundant, joyous, purpose-filled path! She's discounted it for just $197 for everyone in the Soul Speak community (a $300 savings)!
Have you accessed the Akashic Records before? If so, I would love for you to share your experience in the comments below. I always love hearing and seeing how unique our purposes truly are. But what I love even more than that is seeing us actually being aligned with them and living them. That's when everything just sort of gels together and starts to make sense, which is always a good thing.
Here's to each of us living on purpose!
Hugs,