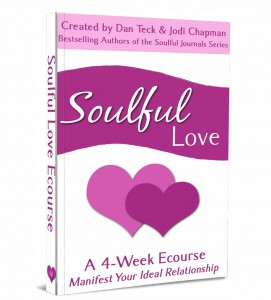 Are you tired of being alone—or feeling alone (even if you're in a relationship)?
Are you ready for spine-tingling, heart-throbbing, soul-shaking love…that lasts a lifetime?
Whether you're looking for a new love or want to deepen the connection you already share with your partner, this course will guide the way to your ideal relationship!
Through engaging written lessons and exercises, heartfelt videos, and audio meditations, this 4-week ecourse will help you discover how to:
Boost your self-esteem

, so that you know you deserve the best!

Clarify your vision

of exactly what—and who—you want in a relationship.

Heal from past relationship "mistakes"

—and turn them into your greatest teachers.

Communicate effectively with your partner

—so that you can hear and be heard.

Recognize relationship red flags

…and the yellow and green ones, too!

Enjoy "Connection Boosters"

that will bring you closer instantly!
Explore the top relationship myths that might be sabotaging your happiness.
Build a loving foundation and create the ideal relationship you so richly deserve!
This 4-week course provides the following to help you manifest your ideal relationship: 
Over 100 Workbook Pages Containing
Writing Prompts and Exercises
They will help you reflect on your journey thus far and get you ready for manifesting your ideal relationship!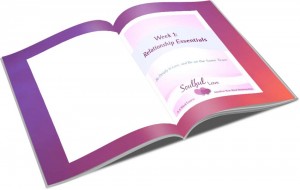 Three Audio Meditations
Helping you love yourself and open your heart to love.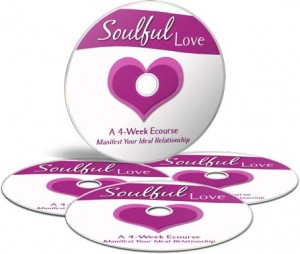 Six Heartfelt Videos
Weekly Topics:
♥ Week 1: Relationship Essentials
Be Deeply in Love, and Be on the Same Team
We'll begin by exploring what's absolutely essential for soulful love…and what isn't!
We'll also address some of the most important aspects of love and relationships, including:
What is "Soulful Love" and an "Ideal Relationship"?
Be deeply in love, and be on the same team
Reflect on why you're taking this course
Examine your beliefs about love and relationships
Connection Boosters
♥ Week 2: Self Love
The Foundation of a Soulful Relationship
We'll explain why we believe that taking care of yourself, loving yourself, and honoring yourself are absolutely essential ingredients for every soulful relationship.
A few key points that we share this week are:
Expressing self love in many ways
How self love BENEFITS soulful relationships
Be the person you want to find
Outer self care
Inner self care
Me Time
Practice, Practice, Practice
♥ Week 3: The Road to Love
Learning from Past Relationships, Cutting Unhealthy Emotional Ties, and Freeing Yourself to Move Forward
This week, we'll be:
Looking back in order to learn, grow, and release
Revisiting your past relationships
Looking back in gratitude
Reframing your relationship history
Letting go of old baggage
Preparing to move forward
♥ Week 4: Manifest Your Ideal Relationship
Bringing Soulful Love into Your Life
Manifestation 101

 

The Magic Formula

 

Manifestation Reminders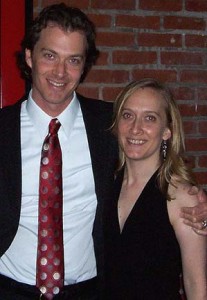 My husband, Dan Teck, and I have been deeply in love since 2002. We feel so blessed every day that we get to share life with our soulmate—pursuing our dreams as individuals while deepening our loving connection as a couple.
We know that true love can and does exist—because we live it every day!
But we've also seen the other side. We've been with Mr./Ms. Wrong—and Mr./Ms. Good…but not Good Enough! We've known the heartbreak of rejection, betrayal, and divorce. We've felt alone, hurt, and hopeless—despairing that we could ever find our true soulmate.
We know what it's like to be in this lonely place. But we also know that there's a way out. There is hope. True love does exist…and we would love for you to experience it!
We would love to walk with you on your journey of love and happiness—to help you open your heart to the possibility of deep connection, passionate romance, soulful sharing, and a loving relationship that lasts a lifetime.
We would love for you to join us on this journey!

Soulful Love Ecourse
Come and join us for this 4-week journey to help you manifest your ideal relationship!
You'll receive one lesson a week for the next 4 weeks.
The first lesson will appear in your inbox within an hour of signing up!
I'm so happy that you'll be taking concrete steps to manifest your ideal relationship!
Be sure to keep in touch and let me know how it's going!
Hugs,

P.S. – If you ever have any questions, please email me here: info@soulfuljournals.com.