These polls coincide with our Month of Meditation, which starts on May 1st!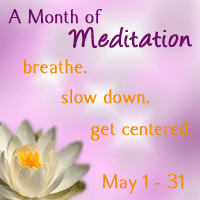 Let's share where we're starting from – how often we meditate, how we meditate, and how we would like our lives to change as a result of meditating.
This will be a fun way for each of us to see where we're all starting from and where we hope to go! The polls are super quick – have fun!
[poll id="2″]
[poll id="3″]
[poll id="4″]
[poll id="5″]
Do you have another poll suggestion that you would like me to add? Please comment below, and I'll set it up!
I can't wait for all of us to start this month of meditation together!