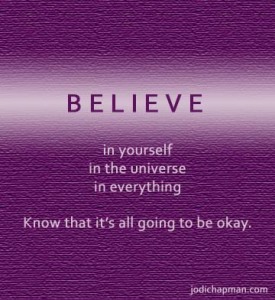 Last week, I did something that I had never done before: I invited 5 of the archangels into my home. A friend had just finished her time with them and asked if I wanted to host them for five days. I talk to my angels all of the time, and I was excited about the possibility of miracles occurring by having all of their loving energy here at one time. When my husband and I opened the door and welcomed them in, we both felt tingling sensations throughout our bodies. And I knew that they had arrived.
I wasn't immune to the magic that angels can bring. Over the last few years, since I've opened my heart to them, I've received daily signs that they were standing by – always near me. I've had a stone and a necklace appear out of nowhere. I've had lights flicker and shadows appear and all sorts of other beautiful ways that they check in with me and let me know that they are surrounding me with their love. So while I had no idea what to expect during this time, I knew it was going to be an amazing five days. And I couldn't wait to see and feel their magic. I was hoping for visions and concrete messages that were clear beyond clear.
The first day went by, and I didn't feel them at all. Same with the second. By the third, I was starting to feel really frustrated and angry, and my skepticism returned and wondered if they were here at all. I wasn't feeling any magic or miracles. If anything, life seemed a little more bleak than before they arrived. I felt extra tired and extra "off."  I felt sick without actually being sick – spacey and lethargic and just blah. I was so angry with them for not showing up and angry at myself for believing that they would. I just was ready to call the entire experiment off and be done with it.
But something inside of me – deep, deep down – believed that they were here and believed that they were doing exactly what needed to be done to help me – even if I couldn't see or feel it. And so I settled down a little bit and waited for whatever sign, message, or guidance I was meant to receive to appear and become clear.
At the end of the third day, I was on Facebook and saw that someone posted about the west coast having more earthquakes than ever before over a 2-day period. The article said that the entire coast shifted a bit, which was unheard of. I'm such a sensitive soul that this explained why I was feeling so off and blah and spacey and unsettled. The ground was literally moving underneath me.
I felt that this was somehow related to the message that I needed to hear from them, but I still wasn't sure what it all meant. My husband said that I wanted a big sign that they were there – something huge. And what bigger sign than having the entire earth shake! But I felt that there was another piece to it, and the next morning it came to me. I needed a big shake-up in my life – things have stagnated so much for me over the last few years. And the angels came to help move things around and literally shake things up again.
I've been through so much over the last 5 years (grieving, illness, uncertainty, immense amounts of stress, moving, etc.), and I have created a cocoon that I could sort of hide in and lick my wounds. It was absolutely necessary to do this to allow me to heal, but I've been feeling lately that this cocoon has become a comfort zone and a crutch. I've been feeling that it's time to prepare myself to fly again and really needed a kick in the pants in the form of a huge sign to get me to take action.
While I'm still working out the details within my heart about what "shaking things up" means for me, I know that it's big. I know that it's not just a few tweaks here and there, but more a life overhaul. I'm turning 40 in a couple of weeks, and the timing feels perfect to sort of start over in many ways – to hit the reset button and welcome a fresh start. It's time. And I'm so thankful to the angels for sticking with me long enough to make sure I received this message. They are now on their way to others who are getting ready to welcome them into their homes, and my heart feels full that I got the chance to experience their love while they were here. I know that I can call upon them anytime, and I certainly will from now on. And I'll be a little more trusting with them and a little more grateful for them as well.
I'll definitely keep you posted on these changes as they become more clear to me. And I also want to invite you to see how you can shake things up in your own life as well! 
Hugs,