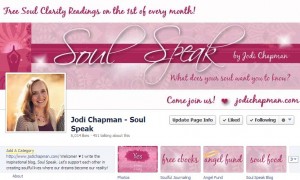 I am so excited to share that Soul Speak's Facebook page has just passed 6,000 fans! This is truly wonderful, and I wanted to think of a special way to celebrate all of us coming together to connect with our souls and also each other.
I thought of two ways that I would like to celebrate.
First, to share my gratitude, I created a free gift for you: 5 affirmation cards that can be printed out and put up around your home – loving reminders for all of us to embrace our life. 
I'll share them all here, and you can click on them to print them out. They each measure 5″x5″ and are saved at high resolution. You can print them on cardstock and put them up where you'll see them often – on your mirror, on your vision board, on your fridge – anywhere you look often! Let these loving words seep into your consciousness.

(Here is a link to print them all out at once.)
Card 1: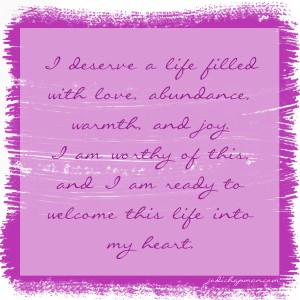 Card 2: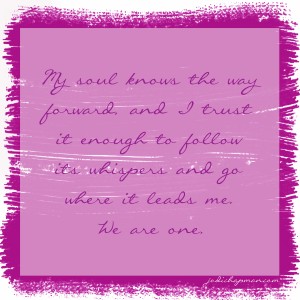 Card 3: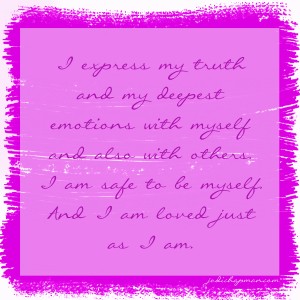 Card 4: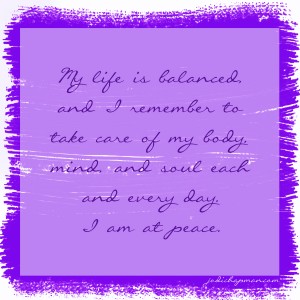 Card 5: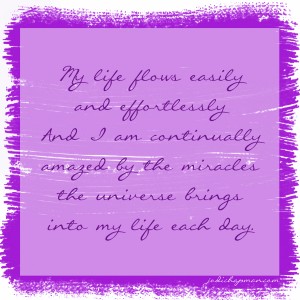 A Celebration of Love
Second, I would love to have us all come together to spread some love and let it flow into the world. A few months ago, many of us came together on Facebook and all set the intention for one minute to focus all of our energy on visualizing love pouring out of our hearts and landing where it was most needed. I get chills now just thinking about how powerful it was. I could feel my body vibrating faster and my heart felt so absolutely filled with love.
I think this celebration is a perfect time to do that again! Because we're all in different time zones and spread out throughout the world, I'll choose four times through the day on December 16th for us to come together and spread some love around the world.
Here's how it will work:
On Monday, December 16th, let's come together at these times to focus our energy on spreading love: 
11 am pst
3 pm pst
7 pm pst
11 pm pst
Please choose whichever times you can make and stop by Soul Speak's Facebook page and comment on the thread saying that you're there. At the top of the hour, we'll all close our eyes and meditate for 5 minutes – visualizing love pouring out of our hearts and flowing into the world. And we'll visualize it coming back into our hearts, flowing through our bodies, and flowing out again into the world.
And then, after the meditation is over, we can come back and share how the experience was for us.
I believe that our love has the power to change the world. And it starts with moments like these – consciously choosing to focus on love, to expand our love, and to share our love. 
This is something that we can do – that we can give. And I can't think of a better way to celebrate our loving, growing community than to open our hearts and share our love with the world!
I hope you'll join us!
Please help spread the love by sharing this post on Facebook and Twitter!
Hugs,

P.S. – Tomorrow is the last day to sign up for the Soul Connection Virtual Retreat! There's just one space left, and I would love for you to join us! Click here to learn all about it. (Please email me before you check out to make sure the spot hasn't been filled.)