Welcome  – I'm so glad you're here!
My name is Jodi Chapman, and I am the writer behind
Soul Speak
.
I am passionate about helping each of us listen to and be guided by our soul. But, like many of us, my life wasn't always so overtly spiritual. Actually, I spent most of my life in the left side of my brain – focusing on logic, proof, and anything black and white. I received a degree in Technical Editing and Sociology with plans to become a statistician. I spent several years working for a publication that focused on debunking spiritual/mystic claims and several more working as a technical editor, but I just didn't feel fulfilled.
In October of 2010, I experienced a spiritual awakening. (The complete story is detailed in my upcoming book, Coming Back to Life: How An Unlikely Friend Helped Me Reclaim My True Spirit.) Because of this, I slowly began to open up to the miracles that had always been all around me. And in doing so, my entire life changed – it became brighter and filled with love. I now know that we are never alone, we are always taken care of, and all of the answers – every single thing we need to know about our time here on Earth – have always been inside of us.
I have made it my life mission to continue growing spiritually while sharing what I have learned through my writing. I believe that my higher self helps me write each day. I am learning right along with all of you – pushing past my own fears and showing up here authentically and vulnerably – and I am so glad that we are helping each other on this wonderful journey.
Some Other Things About Me:
I co-wrote the bestselling Soulful Journals series with my awesome husband, Dan Teck. We created these 16 journals as a way to make going within fun and enjoyable. We are avid journalers ourselves, and we wanted to offer tools and inspirational questions to help everyone get to know themselves better. The topics include gratitude, introspection, life transitions, relationships, and manifesting your ideal life. We are thrilled that the response toward them has been so positive – we have sold over 25,000 of them all around the world!
I co-founded the eco gift company, This Is It! Creations with my husband in 2005. We designed and created over 500 products – ranging from jewelry to candles to journals – and sold them to hundreds of stores and thousands of retail customers.
I'm possibly the sappiest person you'll ever meet. I love romantic movies. If I see someone else crying (whether I know them or not), I will start crying. I'm intuitive, sensitive, and empathetic. I wear my heart on my sleeve and tend to surround myself with people who do the same.
I am pretty shy and introverted. I've been this way my entire life, and it's only in the last several years that I've embraced it and seen the beautiful gifts that have come with it.
I don't have it all figured out. Not even close. But I do try to put one foot in front of the other each day, stay aware of my thoughts, and stay open to the magic that this universe continues to bring.
I moved to Oregon in 2009 on a "feeling." I had never even been here, but I knew that this is where I needed to be. (Thankfully, when you work from home, you can just pick up and go.) It was one of the best decisions I've ever made. It's absolutely breathtaking here. Definitely my forever home.
I am the proud mama of 3 kitties (Biddle, Buncom, and Elsie) and many sweet animal angels, including my beloved dog-ter, Xena.
I love all animals and am a proud vegetarian.
I stopped eating wheat and almost all sugar in October of 2012. And while it's been an interesting journey, I'm so happy to be putting healthy food into my body! I am completely addicted to my Vitamix.  

If you would like to read my full bio, please click here. And if you would like to learn more about Soul Speak, please click here.
Things That May Surprise You:
I love to laugh. While I am a pretty serious soul, I do have a good sense of humor and can be pretty silly at times. I love watching comedies and listening to Dan's puns and watching my cats be silly. I love to dance and play games and just allow myself to feel light and free.
I am petite. Whenever I tell someone from the online world that I'm just shy of 5'3″, they seem surprised. I love being this size – it's the only size I've ever known (well, at least as an adult). 😉
I consciously changed my eye color. When I was growing up, I was upset with my dad and didn't want us to have the same color of eyes. So I prayed and prayed that they would be turned from brown to green. It took some time, but eventually they started to change. Today, they are a light green/sage color that I truly love. I'm reminded every day how powerful we truly are.
Speaking of manifesting, I brought Dan into my life sort-of consciously. Again, I prayed to have a best friend – someone who "got" me and loved me for me. I met him 2 weeks later, and we've been inseparable ever since. That was 14 years ago! (I thought I was asking for a best girlfriend, but the universe had someone else in mind!) 😉
How I Connect With My Soul:
I write. I close my eyes, put my hands on the keyboard, and trust that what comes out is exactly what's meant to come out. I ask my brain to step aside for the moment and invite my soul to take over.
I create. This can take many forms – from playing around in PhotoShop to drawing spirals with my SpiroGraph Kit to coming up with a new recipe. Anything that gets me into the right side of my brain connects me immediately to my soul.
I take dark showers. Pitch black. No candle, no light. Just the water and me. It's a perfect way to end the day – to wash away everyone else's energy and just be left with my own. It brings me closer to my soul and all of the universe.
I laugh and give myself permission to feel joyful.
I get still. And quiet. And spend a lot of time alone. It's during these times that I can hear my soul's whispers.
I talk to my spirit guides, angels, and loved ones who are on the other side. I ask them to support me, to send me signs, and to help light the way.
I trust myself and the universe. I embrace faith, and this leads me straight to my soul.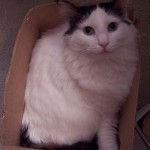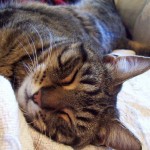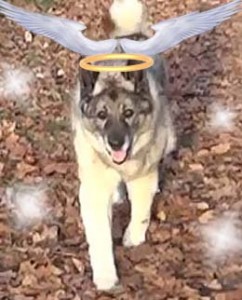 The connections that I have made here mean the world to me. I cherish each of you so much. The fact that we all continue to show up and be vulnerable and authentic blows my mind (in a good way).
I believe that we are each on our own path of awakening, and there is so much we can offer each other in terms of love and support. If we haven't connected yet – and you would like to – please reach out and introduce yourself. I would love to hear where you are in your journey.
Here's to each of us following our inner voice…