Introducing Volume 2 of the #1 Bestselling 365 Book Series
Moments of Grace are Presents from the Universe!
Grace can show up in many ways. It's in the tangible signs showing us that our world is truly magical. It's in the intangible feelings reminding us that we're never really alone. It's in every moment when the universe lets us know how loved we are, how loving our world is, and how connected we are to all that is.
In this book, over 250 beautiful souls – including bestselling authors Jodi Chapman, Dan Teck, Arielle Ford, Kristine Carlson, and Christine Arylo – each share a moment of grace they've personally experienced with the hopes of inspiring you to open to grace in your own life!
The 365 unique miracles shared in these pages include:

near-death experiences,

communicating with loved ones on the other side,

healing from illness,

a-ha moments,

signs from the universe,

and so much more!
While the experiences themselves vary greatly, each of these moments transformed the authors and connected them to something much bigger than themselves. These true-life stories (one page each – for quick inspiration!) were written with love and infused with the intention that you'll be on the lookout for moments of grace to show up in your own life…and that you'll be open to receiving them when they do!

  Messages from Our Soul & Beyond


  Physical Shake-Ups & Near-Death Experiences

  Everyday Grace

  Signs of Grace

  Animals & Nature

  Loving Grace

  Earth Angels

  Divine Interventions & Timing

  Grace-Filled Transitions

  Graceful Epiphanies
 Please click on the picture below to see a loving preview of our book!

Over 250 beautiful souls contributed to this book, including many bestselling authors!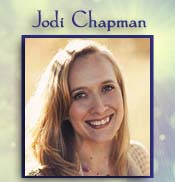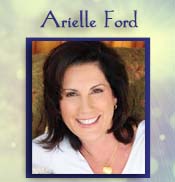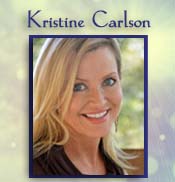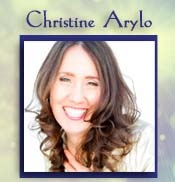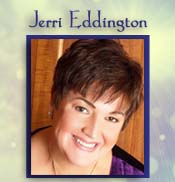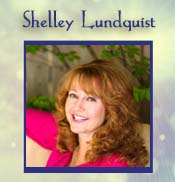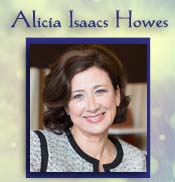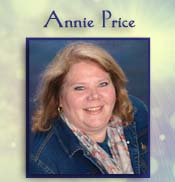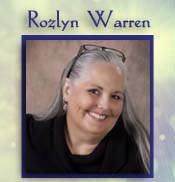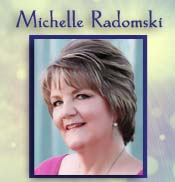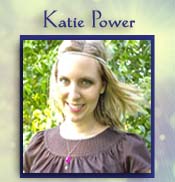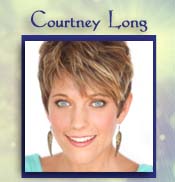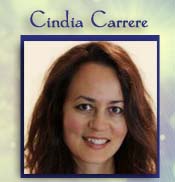 Here's a complete list of the soulful contributors who shared their hearts in our book:
Nikki Ackerman
Aprile Alexander
Karrol Rikka S. Altarejos
Tiffany Andersen
Chris Anderson
Christina Araujo
Carol Ann Arnim
Christine Arylo
Joy T. Barican
Melissa McHenry Beahm
Roxanne Beck
Dana Ben-Yehuda
Sarah Berkett
Rebekah Bernard
Nicole Black
Cathie Bliss
Aeriana Blue
Chey Bodhi
Karen Bomm
Natasha Botkin
Bonnie L. Boucek
Lisa Miles Brady
Shannon Leigh Brokaw
Suzanna Broughton
Gail Butt
Laurie Cagno
Sheila Callaham
Christine Callahan-Oke
Maryann Candito
Kristine Carlson
Cindia Carrere
Angie Carter
Marian Cerdeira
Jodi Chapman
Robin Chellis
Judith Clements
Vanessa Codorniu
Lisa Rachel Cohen
Marva Collins-Bush
Joanne Angel Barry Colon
Karen D. Cote
Jodi Cross
Felicia D'Haiti
Amanda Dale
Marla David
Dawn De'Harmony
Scott M. Dehn
Maya Demri
Tanya Destang-Beaubrun
Janet Dhaenens
Linda Dieffenbach
Nathalie Dignard
Ruth Donald
Jody Rentner Doty
Patricia Downing
Atherton Drenth
Kimberly DuBoise
Freda Durden
Jerri Eddington
Meilin Ehlke
Tandy Elisala
Gabriele Engstrom
Lori Evans
Shirlzy Everingham
Sophia Ellen Falke
Martina E. Faulkner
Helen Ferrara
Meredith Fjelsted
Scott Fjelsted
Jen Flick
Arielle Ford
Pamela Forseth
Suzanne M. Fortino
Beth Frede
Faith Freed
Laura Freix
Amy Gage
Ginger Gauldin
Kaylyn Gelata
Colleen Georges
Bryce Goebel
Ana Gordon
Michelle Anne Gould
Linda Graziano
Stacey Hall
Sharon Halliday
Jane Hamilton
Marihet Hammann
Misty Harding


Charise A. S. Harkin
Annalene Hart
Mathew Hart
Ellouise Heather
Colin Hegarty
Cynthia Helbig
Nukhet Govdeli Hendricks
Emily Herrick
Sharon Hickinbotham
Karen Hicks
Karen Hill
Patsy Hillman
Cindy Harpe Hively
Gretchen Oehler Hogg
Cheryl Hope
Chrysta Horwedel
Alicia Isaacs Howes
Karla Joy Huber
Mandi Huffhines
Lacey Dawn Jackson
Murray James
Amanda Johnson
Jack V. Johnson
Tia Johnson
Julie Jones
Michelle Wangler Joy
Nancy Merrill Justice
Ayeesha S. Kanji
Sue Kearney
Jenna Kelland
James Kelly
Afzal Khan
Katie Kieffer
Davalynn Kim
Christine King
Elizabeth R. Kipp
Margo Kirzinger
Preston Klik
Tamiko S. Knight
Ingrid Koivukangas
Carrie Kondor
Holly Noella Labrecque
Jennifer "Elemental" Larkin
Catherine M. Laub
Monica Laws
Colleen Leaney
Tara Leduc
Nicole Levac
Tanya Levy
Millen Livis
Elaine Lockard
Courtney Long
Fiona Louise
Serena Low
Susan Mechley Lucci
Shelley Lundquist
Mary Lunnen
Arwen Lynch
Linda Lynch-Johnson
Bianca Lynn
Tae Lynne
Joni Advent Maher
Victoria L. Mai
TaraLynn Majeska
Roberta L. Marhefka
Lori Kilgour Martin
Veronica Mather
Sophie Maya
Kristy Carr McAdams
Lisa McDonald
Carolyn McGee
Kimberly McGeorge
Michelle Marie McGrath
Jenny McKaig
Judy A. McNutt
Giuliana Melo
Mary Meston
Erin Miller
Susan Mullen
Malaika Murphy-Sierra
Viknesvari Piche Muthu
Heather Nardi
Lucy V. Nefstead
Janet G. Nestor
Lynne Newman
Hue Anh Nguyen
Nadean Ollech
Karen Packwood
Wendyanne Pakulsky
Lisa Anna Palmer


Tanya Penny
Lupe Ramirez Peterkin
Claire Peters
Katie Power
Annie Price
Donna S. Priesmeyer
Saira Priest
Kathy Proctor
Sally Pullinger
Lesley Pyne
Mimi Quick
Michelle Radomski
Lore Raymond
Helen Rebello
Twyla Reece
Haley Reese
Alexa Rehrl
Brenda Reiss
Jovon Renee
Lisa "The Link" Rizzo
Aliza Bloom Robinson
Tara L. Robinson
Faye Rogers
Isabella Rose
Denise L. Roseland
Sharon Rosen
Susan Parker Rosen
Maria T. Rothenburger
Sharon Rothstein
Farah Joy Rupani
Cynthia L. Ryals
Milada Sakic
Nishani Sakizlis
Teresa Salhi
Qatana Samanen
Marcia Sandels
Lori Santo
Sylvie A. Savoie
Susan Elizabeth Schoemmell
Christine Schwarzer
Farooq Shah
Pooja Shende
Russell R. Shippee
Maura Smith
Marianne Soucy
H. Michelle Spaulding
Marie Spencer-Rowland
Jeanette St. Germain
Rani St. Pucchi
Cynthia Starborn
Lisa A. Stariha
Star Staubach
Kim Steadman
Autumne Stirling
Alison M. Stokes
Sheila Sutherland
Vicki Talvi-Cole
Ambika Talwar
Stella Tassone
Gabrielle Taylor
Dan Teck
Ioana Adriana Terec
Michelle R. Terry
Lori Thiessen
Bland Tyree
Julia Van Der Sluys
Chantal Vanderhaeghen
Allen Vaysberg
Lexi Gaia Verano
Michelle McDonald Vlastnik
Linda Voogd
Catherine Walters
Rozlyn Warren
Suzie Welstead
Robert D. White
Simone Wiedenhöft
Brenda M. Wiener
Heather Wiest
Monica Wilcox
Ty Will
Cat Williford
Josie Wood
Pami Woodruff
Jody Wootton
Holly Worton
Karen L. Wythe
Yiye Zhang
Joan B. Zietlow
Suzanne Zupancic
(You'll be able to learn more about each of the contributors inside the book!)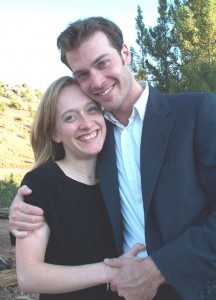 If you're just meeting us for the first time, we're so happy that our paths are now connected!
We are Jodi Chapman and Dan Teck – a husband-and-wife team who loves living soulfully and joyfully.
Since 2005, we've been living our dream of creating products that inspire others to connect with their soul and live fully and passionately. We love the community that we've built – it's filled with heart-centered souls who also focus on spreading love everywhere they go.
Jodi has a BA in English/Technical Editing and Dan has a BA in Religious Studies and an MFA in Creative Writing. Together, we have over 30 years of experience with editing and publishing. We have sold over 35,000 books, and together have written 20 books, 10 ecourses, and over 1,000 blog posts/articles.
Jodi blogs at her award-winning site: www.jodichapman.com. Dan blogs at his self-help site: www.halfwayupthemountain.com.
We live on the Oregon coast, where we enjoy hanging out at the beach; spending time with our cats; and working, creating, and playing together.







Because we've each experienced moments of grace in nature and with animals, we'll be donating 5% of all profits from sales of this book to the Jane Goodall Institute. (You can learn more about this charity by going to www.janegoodall.org.)

It's our hope that when you read this book, you'll experience the magic of grace in your own life! This book is really special – it's filled with such good energy and love, and we know that it's going to be so healing for so many.
Thank you so much for inviting more grace into your life by ordering our book! We're so grateful!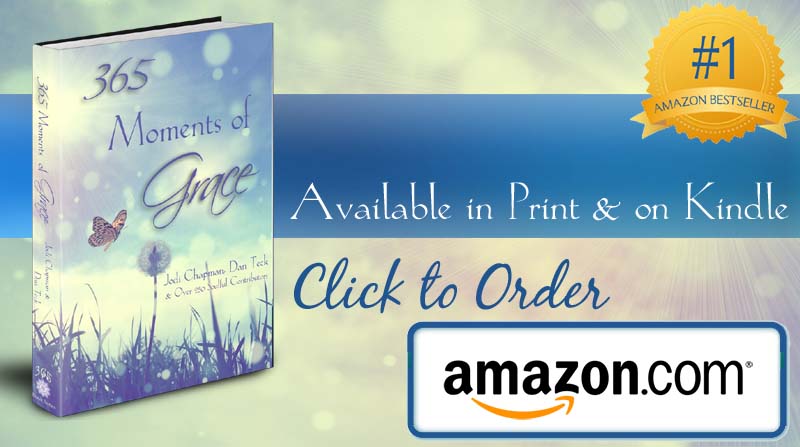 If you have any questions about ordering (or if you would like to order wholesale quantities), please email us here: info@365bookseries.com.
Hugs and love,