Our third book in the bestselling 365 Book Series comes out on February 21, 2017! It's called 365 Life Shifts: Pivotal Moments That Changed Everything!
Please sign up below so we can notify you when it's available. We'll have tons of amazing bonus gifts that you'll receive if you order it during our promotion, too!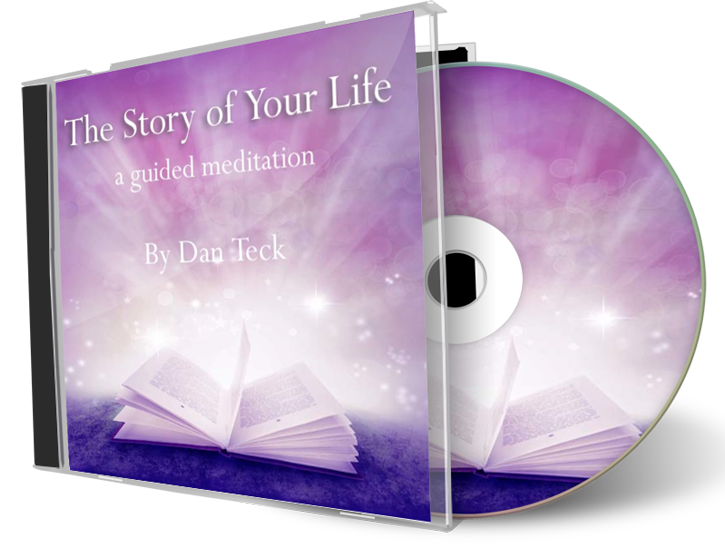 For now, as a thank you for being here, we're so happy to give you a guided meditation that Dan recorded called "The Story of Your Life."
In this meditation, Dan will help you tap into your creative power and potential as you prepare to write the story of your life—envisioning your own positive life shifts and opening your heart and mind to the possibilities that lie before you…and within you!
To sign up to be notified about the book and to receive your free guided meditation, please enter your email below! (You'll receive the download link in an email.) 
Introducing Volume 3 of the #1 Bestselling 365 Book Series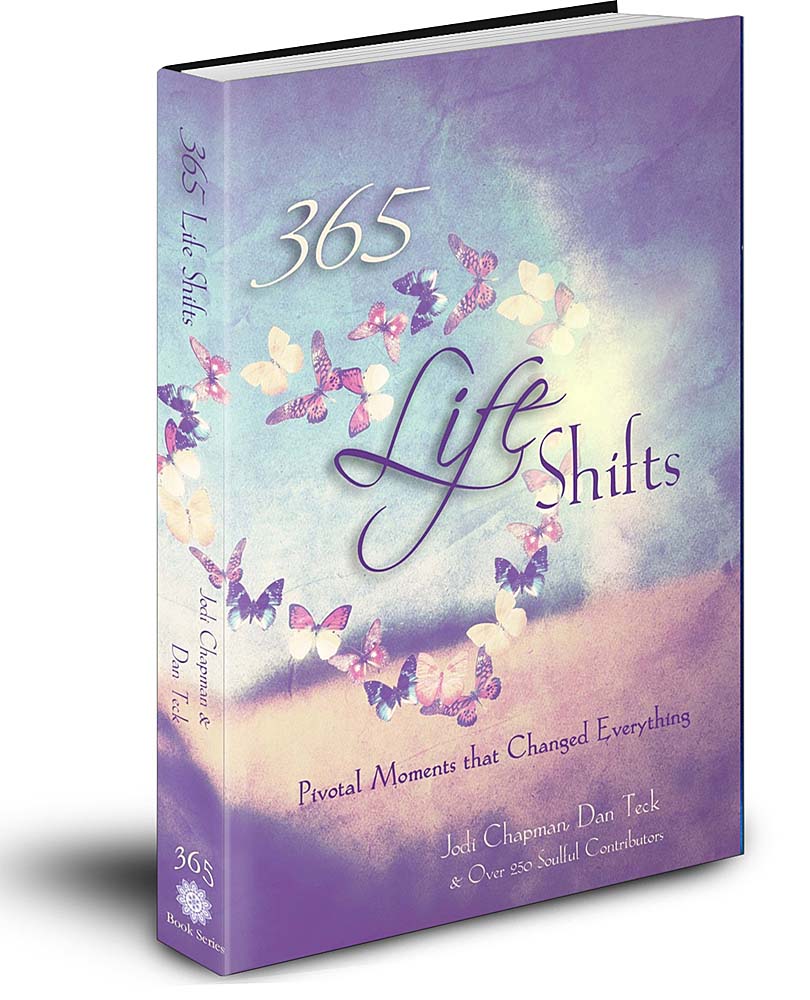 Every so often, we have an experience that alters the course of our lives and changes who we are forever. Sometimes these moments fill us with rapture and flood us with insight. Other times they are blessings in disguise that don't reveal their treasure until years later. However they show up, these moments can inspire us to live richer, deeper, and more authentically soulful lives.
365 Life Shifts: Pivotal Moments That Changed Everything will contain 365 personal stories (from over 250 contributing authors) of such life-changing moments – experiences that inspired, uplifted, shook us to our core, got us back on track (or onto a new track altogether), and led us toward our true selves.
It's our hope that when someone picks up this book, they can flip to any page and find a true-life story that will provide insight, inspiration, and encouragement throughout their own life journey – offering a reawakened sense of awe and a renewed reverence for life itself.
The 365 inspiring and personal shifts shared in these pages include:

discovering why we're here and sharing it with others,

leaving a relationship/job/location that no longer felt right and opening up to new possibilities,

healing from illness,

a-ha moments,

receiving signs from the universe and messages from beyond,

and so much more!
While the experiences themselves vary greatly, each of these moments transformed the authors and helped them shift in a positive way. These true-life stories (one page each – for quick inspiration!) were written with love and infused with the intention that you'll be able to discover the beauty in your own life shifts, too.
Over 250 beautiful souls will be contributing to this book, including many bestselling authors!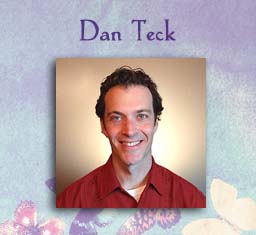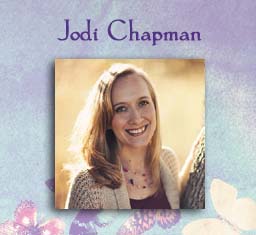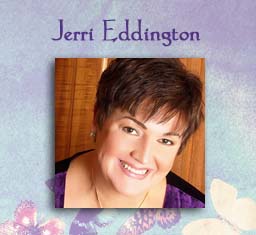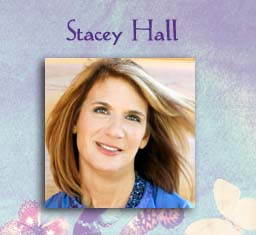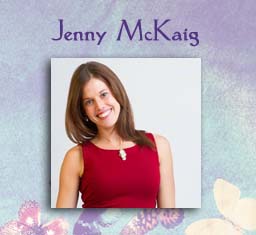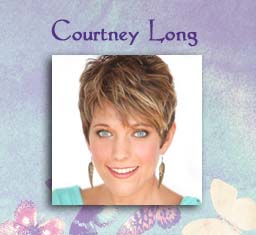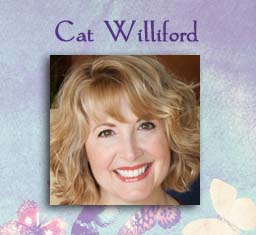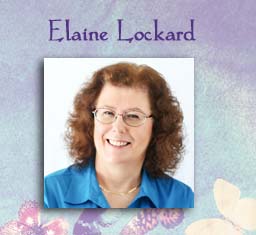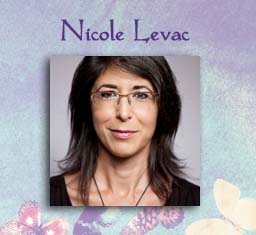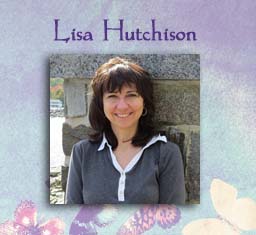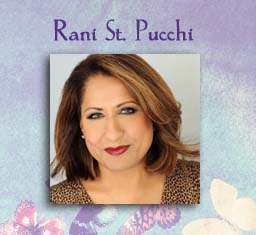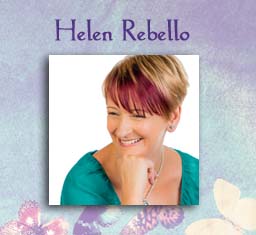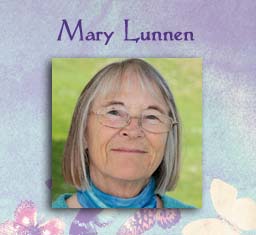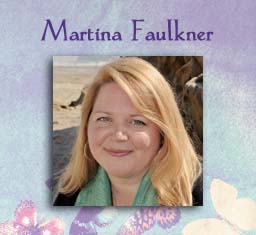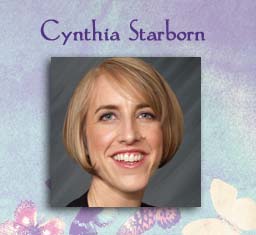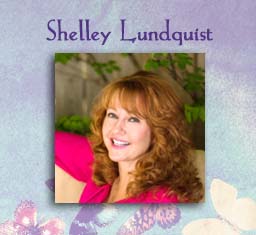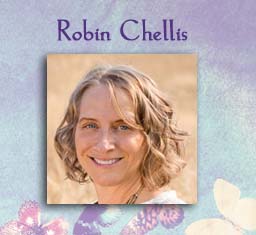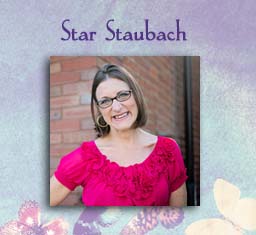 Here's a complete list of the soulful contributors who are sharing their hearts in our book:
Nikki Ackerman
Atiya Ahmed
Aprile Alexander
Karrol Rikka S. Altarejos
Tiffany Andersen
Melisa Archer
Joy T. Barican
Mauri Barnes
Lisa Bartello
Katy Beaumont
Sarah Berkett
Holly Berkley
Rebekah Bernard
Nicole Black
Cathie Bliss
Karen Bomm
Natasha Botkin
Anne Bradley
Lisa Miles Brady
Michael Brewer
Shannon L. Brokaw
Ted Brooks
Tonia Browne
Andrea Bryant
Claire Bunker
Mindi Burke
Brian D. Calhoun
Sheila Callaham
Christine Callahan-Oke
Valerie Cameron
Angie Maya Campbell
Maryann Candito
Donna Cantone
Debbie Carcuffe
Barbara ("Bobbie") Carr
Cindia Carrere
Angie Carter
Julie Chan
Jodi Chapman
Robin Chellis
Claire Chew
Judith Clements
Lisa Rachel Cohen
Joanne Angel Barry Colon
Missy Conley
Marla David
Donna Davis
Netta de Beer
Regina J. Dekker
Tanya Destang-Beaubrun
Andrea Detchon
Janet Dhaenens
Felicia D'Haiti
Lydia Di Francesco
Ruth Donald
Jody Doty
Patricia Downing
Kimberly DuBoise
Cathy Duesterhoeft
David J. Dunworth
Freda Durden
J.L. Eck
Jerri Eddington
Meilin Ehlke
Tandy Elisala
Katrina Elkins
Kimberly A. Elliott
Lori Evans
Michelle Evans
Shirlzy Everingham
Sophia Ellen Falke
Martina E. Faulkner
Melissa Feick
Helen Ferrara
Nancy Ferrari
Linsey Fischer
Meredith Fjelsted
Scott Fjelsted
Jen Flick
Karen A. Foli
Diane Marie Ford
Suzanne M. Fortino
Jane Francis
B. G. Friedman
Amy Gage
BJ Garcia
Ginger Gauldin
Lindsay S Godfree
Bryce Goebel
Randi Goodman
Michelle Anne Gould
Noemi Grace
Linda Graziano
Judy N. Green
Melody R. Green
Norma L. Gunner
Stacey Hall
Marihet Hammann
Edna Harris
Mathew Hart
Annalene Hart
Beverly J. Harvey
Lisa Hawkins
Sherri Hayter
Ellouise Heather
Cynthia Helbig
Amanda Hendricks
Nukhet Hendricks
Sharon Hickinbotham
Karen Hicks
Karen Hill
JoBeth Hitt
Cindy Hively
Gretchen Oehler Hogg
Maureen Hollmeyer
Karla Joy Huber
Lisa Hutchison
Polina Ivanova
Lacey Dawn Jackson
Tazeem Jamal
Elyse Jarard
Sheila Jenkins
Julie Jones
Andrée Joubert
Nancy Merrill Justice
Kathy Kane
Ayeesha S. Kanji
Rose Kaplan
Gina Karas
Donna Kater
Jenna Kelland
Katie Kieffer
Davalynn Kim
Christine King
Elizabeth R. Kipp
Margo Kirzinger
Marci Kobayashi
Ingrid Koivukangas
Manpreet Komal
Carrie Kondor
Malcolm James Kutner
Debbie Labinski
Ahana Lara
Jennifer Larkin
Catherine M. Laub
Janice Lawrenz
Monica Laws
Patricia LeBlanc
Tara Leduc
Rhonda Lee
Lauren Leduc Lemieux
Nicole Levac
Tanya Levy
Elaine Lockard
Courtney Long
Fiona Louise
Shelley Lundquist
Mary Lunnen
Bianca Lynn
Amethyst Mahoney
Victoria L. Mai
Kim Marks
Anita D. Marshall
Lori Kilgour Martin
Sara Martin
Veronica Mather
Sophie Maya
Kristy Carr McAdams
Tami McConnell-Finseth
Lisa McDonald
Kellie McGarry
Carolyn McGee
Victoria McGee
Jenny McKaig
Pam McKinney
Trish Mckinnley
Giuliana Melo
Mary Meston
Lisa Miller
Vicky Mitchell



Leslie Moe-Kaiser
Candy Motzek
Marta Mrotek
Susan Mullen
Viknesvari Piche Muthu
Lucy V. Nefstead
Janet G. Nestor
Hue Anh Nguyen
Daniel Nilon
Robin OK
Brandon Olivares
Nadean Ollech
Wendyanne Pakulsky
Charlotte Palmer
Lisa Anna Palmer
Lynn Paterson
Tanya Penny
Lupe Ramirez Peterkin
Reina Pomeroy
Emma Porter
Annie Price
Donna S. Priesmeyer
Mimi Quick
Michelle Radomski
Lore Raymond
Helen Rebello
Haley Reese
L. A. Reeves
Brenda Reiss
Mallory Riley
Sam Ritchie
Jessica Robinson
Aliza Bloom Robinson
Pauline Hosie Robinson
Faye Rogers
Isabella Rose
Sharon Rothstein
Farah Joy Rupani
Cynthia L. Ryals
Tracy Ryan
Jen Salstrom
Lori Santo
Sylvie A. Savoie
Susan Elizabeth Schoemmell
Isla Selupucin
Mark Semple
Pooja Shende
Michele Silva-Neto
Angela B. Simmons
Maura Smith
Cat Smith
Tania Smith
Shari Sorbo
H. Michelle Spaulding
Marie Spencer-Rowland
Prameela (Pam) Sreemangalam
Rani St. Pucchi
Jeanette St.Germain
Cynthia Starborn
Star Staubach
Alison M. Stokes
Sheila Sutherland
Stella Tassone
Gabrielle Taylor
Dan Teck
Ioana Adriana Terec
Michelle R. Terry
Lori Thiessen
Lori Thomas
Barbara Toller
Jody Vehr
Teresa Velardi
Jacynthe (Jaz) Villemaire
Michelle McDonald Vlastnik
Linda Voogd
Holly Wade
Connie M. Warden
Rozlyn Warren
Robert White
Simone Wiedenhöft
Brenda M. Wiener
Heather Wiest
Charlene Williams
Char Williams
Cat Williford
Pami Woodruff
Jody Wootton
Karen L. Wythe
Laura Young
Joan B. Zietlow
Suzanne Zupancic

(You'll be able to learn more about each of the contributors inside the book!)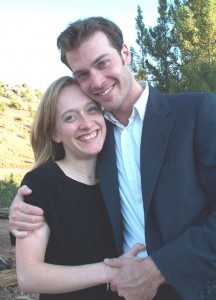 If you're just meeting us for the first time, we're so happy that our paths are now connected!
We are Jodi Chapman and Dan Teck – a husband-and-wife team who loves living soulfully and joyfully.
Since 2005, we've been living our dream of creating products that inspire others to connect with their soul and live fully and passionately. We love the community that we've built – it's filled with heart-centered souls who also focus on spreading love everywhere they go.
Jodi has a BA in English/Technical Editing and Dan has an MFA in Creative Writing. Together, we have over 30 years of experience with editing and publishing. We have sold over 35,000 books, and together have written 20 books, 10 ecourses, and over 1,000 blog posts/articles. Jodi blogs at her award-winning site: www.jodichapman.com. Dan blogs at his self-help site: www.halfwayupthemountain.com.
We live on the Oregon coast, where we enjoy hanging out at the beach; spending time with our cats; and working, creating, and playing together.

Because we've each experienced beautiful life shifts in nature and with animals, we'll be donating 5% of all profits from sales of this book to the Jane Goodall Institute. (You can learn more about this charity by going to www.janegoodall.org.)

We're so excited to share this book with you when it comes out!
Please sign up below so we can notify you when it's available. We'll have tons of amazing bonus gifts that you'll receive if you order it during our promotion, too!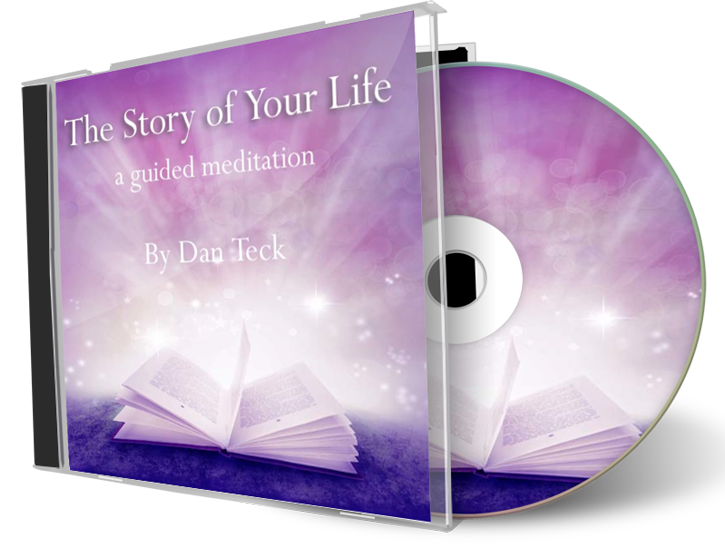 For now, as a thank you for being here, we're so happy to give you a guided meditation that Dan recorded called "The Story of Your Life."
Everyone experiences moments of grace, whether they're big and miraculous or quiet experiences of profound joy. This guided visualization helps you connect with special moments in your life and re-experience the fantastic feelings that go with them!
To sign up to be notified about the book and to receive your free guided meditation, please enter your email below! (You'll receive the download link in an email.) 

If you have any questions, please be sure to send us an email: submissions@jodichapman.com.
Hugs and love,

P.S. – We would love for you to join us as a contributing author in our next book, Goodness Abounds: 365 True Stories of Loving Kindness!
You can click here to learn more about it and sign up for the waiting list: http://www.goodnessabounds.com.