We're so excited to introduce you to our 365 Book Series: collaborative books with soul!
Our first two books instantly became #1 bestsellers, and we look forward to sharing more books with you soon! We would love for you to read them, contribute to them, or both! ♥
Over the years, my husband, Dan, and I have written almost 20 books and have experienced how wonderful it feels to see our words in print and know that they are inspiring others. And we also know firsthand how books have the power to change lives. We've been so grateful to have received beautiful feedback about how our own books have helped others embrace their lives, and we wanted as many people as possible to experience this as well.
For this reason, we have created this collaborative book series that invites others to contribute their words with the hopes that they will inspire others, too!
We currently have four books in the series. Please click on the pictures to learn more about each book:
An Invitation to Join Us!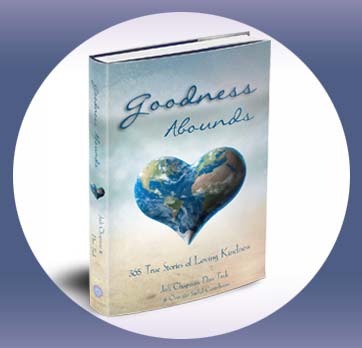 Join us as a co-author in our 4th collaborative book, Goodness Abounds: 365 True Stories of Loving Kindness, which will be released in November 2017!
Please be sure to sign up now for the waiting list to be among the first to know all of the details just as soon as we announce them in February – the spots tend to go quickly! (You'll also be eligible to receive a special discount that only those on our list will be able to receive!)
Click here to learn more: http://www.goodnessabounds.com.
Available Now (In Print & On Kindle)!

365 Ways to Connect with Your Soul
In this #1 international bestselling book, over 200 beautiful souls came together to share how they connect with their own souls with the hopes that it will help you connect with yours as well. It's a wonderful addition to your spiritual practice! Whether you're already plugged in and are looking for fun ways to deepen your connection, or you are feeling disconnected and are looking for loving ways to plug back in, this book is the perfect tool to support you in aligning with your soul and the universe at any given moment!
Learn more here: http://www.365waystoconnectwithyoursoul.com!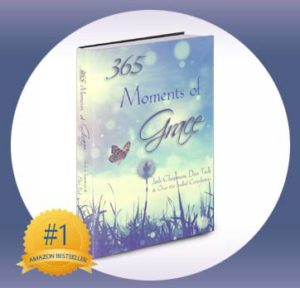 365 Moments of Grace
In this #1 international bestselling book, over 250 beautiful souls came together to share moments of grace from their lives. These true-life stories were written with love and infused with the intention that you'll be on the lookout for moments of grace to show up in your own life…and that you'll be open to receiving them when they do! Moments are grace are presents from the universe, and we are excited for you to read this special book!
Learn more here: http://www.365momentsofgrace.com!
Coming in Feb 2017!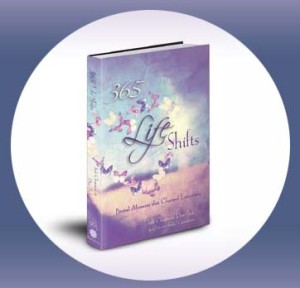 365 Life Shifts
In this book, over 250 beautiful souls came together to share one life shift that they've experienced – a pivotal moment that opened up their world! We can't wait to share it with you this February!
Sign up to be notified when it's released and receive a free meditation: http://www.365lifeshifts.com!
We're so excited to share this inspirational series with you, and we hope you'll join us as a reader, a contributor, or both!
Hugs and love,