A Shared Wisdom Guest Post Featuring Anne-Sophie Reinhardt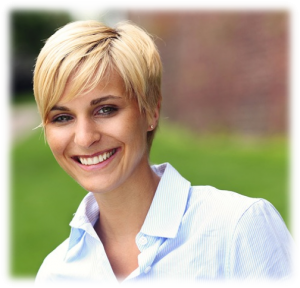 Life floats. It rises and ebbs. Its water takes you on a journey around the globe with beautiful sunshine and ruthless thunderstorms. Sometimes you're swimming in love and then, you're sinking in pain.
It's not easy to navigate through the oceans of life, but it's the only way to survive.
My life has been a constant struggle, and I've gulped for air more often than not. Yet, here I am: 25 years old and still standing. Not always tall, but as solid as this petite girl possibly could.
From being beaten up daily to having anorexia to falling in love with an older guy, marrying after 6 weeks and then separating painfully after 2 years, I've thrown myself into every current I saw.
There have been few constants during that period of time. There is my beautiful sister who often shared encouraging words and guided the way. There is my mom who stood by my side more often than not. But the only one I could always, without a doubt, rely upon was myself.
I was there, even when depression took over my mind. I was fighting, even when anorexia took over my body. I was standing my ground, even when my brother spit on me. Again.
I was my own rock.
Time and time again, we go and look for others to save us, help us, free us, but this search is often a waste of energy. Yes, it's awesome to have such a wonderful sister as I do. Yes, it's amazing to have the most loving mom in the world and yes, it's undoubtedly empowering to have a circle of life-long friends. But in the end, you and you alone are your own best friend, your closest ally.
If you're anything like me, thoughts like the following are now rushing into your mind:
But I can't trust myself.
I'm not strong enough.
I'm not smart enough.
I'm not powerful enough.
Your inner bully is throwing all these hateful things at you. Here's a newsflash: none of these are true.
You have everything within you. Maybe you just haven't uncovered it yet.
All you have to do is dig deep and find the strength within.
Becoming your own constant all comes down to understanding yourself and that won't and can't happen without you forming a deep and intimate relationship with yourself. This doesn't happen overnight, and may take a few attempts before you get the hang of it.
Let's see how we can be our own tree trunk withstanding the currents of life and the waves of our inner ocean.
1. Connect with your emotions. Buy yourself a journal and begin to write down what you feel, and how you feel while you're feeling it. Be intentional by writing every morning and keep yourself from judging what  flows out of your mind. Just write down the thoughts that come up and let them go by putting them on a piece of paper. This doesn't have to make sense and it doesn't have to be deep; it's just a way of decluttering your mind and destressing your life while connecting with what's actually going on inside.
This freeing of your inner space will give more opportunity for growth and connection. It'll give you a blank page upon which you can write your new self-trusting life.
2. Cherish your victories. Celebrating your victories is a crucial step towards more self-esteem. Think back and make note of all the small accomplishments you have had in your life. It can be anything from learning to tie your shoe laces to comforting yourself after a bad break-up.
You can also go one step further and ask yourself when it was you felt the loneliest and what it was you've done. What helped you – in a non-destructive way – when you felt like the world was about to end? It may be difficult to go back to, but if you approach it with an open heart and mind, you'll be able to learn your lessons and adapt them for the future.
3. Bet on yourself. The next time a problem arises, even if it is minor, make the choice to save yourself. Looking back, you've probably noticed many ways in which you've saved yourself. Now, continue this pattern and start rescuing yourself over and over again to build trust and self-esteem.
Being your own best friend means making the hard decisions more often than not. It's easy to call on someone; it's freeing to go on that binge; it's almost adamant to call that guy even if you know that it'll destroy your spirits.
By committing to mastering your life on your own terms, you'll have to do what feels uncomfortable, wrong, and painful. You have to come to terms with the feeling of complete loneliness, isolation, and fear.
This takes a lot of time and practice. So, don't get overwhelmed if it feels like a mountain you can't possible conquer. Just don't one step a day and you're on to a great new life. Betting on yourself can bring the best rewards you can ever imagine.
4. Delight in spending time with yourself. When was the last time you had fun being on your own? When was the last time you took yourself out for dinner, shopping, or a day at the spa?
Learning to live with yourself means taking care of yourself: body, mind, and soul.
This may sound like a lot of work, but that doesn't mean that the process of becoming your own constant can't be a ton of fun as well. Treat your senses to nice flavors, buy yourself that sexy dress you've eyed for so many weeks, skip work and bask in the comfort of your home. The list goes on and on and on. Be creative and treat yourself like the special person you are.
The more often you have fun with yourself, the more you will begin to trust yourself and to rely upon yourself for more than just the basic needs.
It all comes down to this: You're like the ocean: a beautiful, soothing and everlasting constant. Yes, sometimes you're angry, hurt and resentful, but you're there. Always. And I find that extremely comforting.
***
Anne-Sophie Reinhardt is a body image expert, self-love advocate and the author of Love Your Body The Way It Is. Join her newsletter and receive your free 3-part video series helping you to break free from your obsession with food and your body.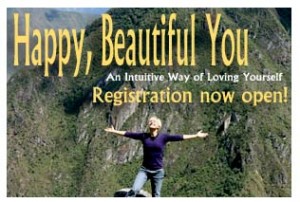 Are you ready to say goodbye to your inner critic and say hello to your loving self?
Anne-Sophie created the Happy, Beautiful You ecourse to help you do exactly that! It's a 4-week program that'll help you make loving changes in your daily life and come to a place of deep understanding and caring for yourself.
Click here to learn more about it!
***
Thanks for sharing your heart with us, Anne-Sophie.
Please help spread the love by sharing this on Facebook and Twitter.
Hugs,

P.S. – Full disclosure – I am an affiliate for Anne-Sophie's course, which means that I'll receive a percentage of the sale if you join (thank you!).