I am super excited about this new Soulful Shout Out series here on Soul Speak! Each week, I'll be highlighting beautiful people and their wonderful offerings!
One of my favorite parts of blogging is being able to introduce you to amazing souls who are putting goodness into the world. I love connecting people and sharing products that I love, and so I'm just thrilled to be able to do that each week with you here.
If you would like your product/website/service promoted here, please click here to read the details and then email me to apply. (I take what I share very seriously and will only share products and services that I am in alignment with.) The spaces are going quickly (I'm already scheduling into May), so please keep that in mind when you're signing up! A huge thank you to everyone who has already done so. You're all absolutely wonderful, and I am so grateful for each of you.
And now, let's get to this week's beautiful soul and her wonderful offer just for you!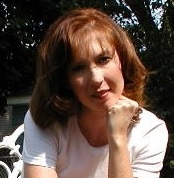 This week, I am featuring Allie Phillips from Manifested Harmony! Allie and I met on Facebook and immediately hit it off. She has led such an interesting life – going from a criminal attorney to a healer, coach, and master at manifesting her ideal life. (You'll learn much more about her in our interview below.)
Allie has created an amazing course to help you learn more about the Law of Attraction, which starts on 3/31. Keep reading to learn more about the course and also about her special offer just for you!
As I'm sure is the case for many of you who are reading this, being introduced to the law of attraction was a game changer in my life. Once I realized that my thoughts create my world, I became more aware of what I was thinking and began to focus on positivity and gratitude rather than scarcity and fear.
Allie's life completely changed when she opened up to this new way of thinking, and so did mine. Allie has been studying the Law of Attraction extensively since 2005, and she is the perfect person to help you consciously manifest your ideal life!
I asked Allie a few questions to help you get to know her and also get a better feel for her upcoming course.
So let's get started!
You have such a fascinating story of going from practicing law to the Law of Attraction! Can you share a bit with us about your journey. 
Sure! I wish I had known about the Law of Attraction early in life and early in my career because I could have avoided or handled certain situations better. Since 1993, I've worked in the area of criminal prosecution, focusing on our most vulnerable victims (animals and children). This work takes an energetic toll on a person. I can now handle this work better, but wish I would have known this earlier.
I stumbled across the Law of Attraction when I was visiting a spa in Utah. At the time, I did not comprehend two important events from that visit. First, my aura reading showed that I am a healer. My response to the aura technician was "I'm a lawyer, not a healer!" He laughed and said it would make sense later. Little did I know that I would start my energy healing training about 2-1/2 years later. (I'm now a Certified Usui Reiki Master-Teacher, Integrated Energy Therapy Master-Instructor and Crystal Healer [Advanced Master in training]). Second, he gave me a DVD of The Secret and encouraged me to watch it.
I watched it and was mesmerized by the concept of The Law of Attraction. I had never heard of it, but it instantly resonated as something that my soul knew. From that point, I shared this Universal Law with everyone who would listen and I started devouring every book and program that delved into The Law of Attraction. I eventually became a Certified Law of Attraction Counselor. Through my studies I learned that The Law of Attraction does not work alone… there are many other Universal Laws that, when working together deliberately, can manifest what we truly want. 
You mention that because of your background as a lawyer, evidence and proof play a large role in how you view manifestation. Could you share some of the proof you've received in your various experiments?
I was open to the concepts of the Universal Laws but as an attorney, I needed proof! So I learned how to listen to my inner dialogue and took steps to make it more positive. I clarified things that I wanted in my life and eventually those things appeared. My biggest proof was the manifestation of a book contract.
I set my intention and believed deep down that it would happen. And then I sat back and watched the universe arrange things to bring me an amazing literary agent who brokered a double book contract for me. In speaking with other book authors, they are surprised that a previously unpublished book author not only had a literary agent, but a double book deal! Had I known the rarity of what I manifested, doubt may have crept in and blocked my dream. Also, I manifested my business, Manifested Harmony, and have watched it grow over the past two years!
I find that the best way that I can help others is through my own personal trial and error (no pun intended) with the Law of Attraction. There are so many gurus out there who are financially set in life and can easily say "take a leap of faith, quit your boring job and do what you love," whereas I know that's not realistic for most people. So as I tinker with the energy every day, I am sharing the practicalities of the Law of Attraction with people and showing them that this can work for anyone regardless of their circumstances. 
How has your life changed since you realized that you have the ability to consciously create it? 
I don't live in fear anymore. I've always craved comfort and security, and through the Law of Attraction, I have found that comfort and security inside of me. When I stopped looking outside of me to find security, the fear stopped. And when the fear stops, the blocks are removed that allow you to manifest what you want. Ups and downs in life are natural, but I do not get shaken by them anymore. I ride them like a rollercoaster knowing that I will always end up in a better place. There are too many people living in fear and it makes me sad to see the physical, emotional and spiritual toll that fear is taking on them. I love to teach and coach others on how to do this. 
What is one tip you can offer everyone right now to begin manifesting their ideal life? 
Be grateful! The Universe loves to give to grateful people. So if you catch yourself throughout the day saying or thinking negatively about a person, situation or anything, that is not gratitude. No matter what is going on in your life (unemployment, breakup of a relationship, scary health diagnosis, etc.) we can all find something to be grateful for. Focus on that and will see your energetic vibration shift. 
What is coming up for you that you would like to share here?
There is so much coming at Manifested Harmony…. it's crazy exciting!
In addition to my online Law of Attraction class, I also have in-person classes for anyone who lives in the Washington DC area. The next class is April 13th and I will be teaching a day-long class on "Healing Angels of the Energy Field." This is a fantastic class where we learn about 9 healing angels and spend the day meditating to receive messages. It's phenomenal. I have other in-person classes scheduled that you can check out at www.manifestedharmony.com/training
I am scheduling out huge chunks of creative time this year and have several new classes that are in the creation process that will launch throughout the year. Two of those classes already on the calendar are:

On June 15th I will launch a new half-day class on "Introduction to Vibrational Healing." This is a great in-person class for anyone new to vibrational healing methods who wants to get an overview before signing up for a training class. I will cover Reiki, Integrated Energy Therapy, crystal healing, aromatherapy, and basic information on energy. I may also offer this online (so keep checking my website).
On July 13-14, I will launch Reiki Level One and Animal Reiki class, which includes a hands-on practice session with 2 animals.
Allie's next Law of Attraction Class starts on 3/31!
It's called, "You are Your Thoughts: A Better Life Through Conscious Manifesting." 
Here's what's included:
What is the Law of Attraction, and how does it really work?
Why attempts at the Law of Attraction in the past have not worked.
How your vibrational energy impacts what you want.
How to determine what you really want.
How emotions and peace impact your manifesting success.
How core beliefs and resentment impact your ability to manifest what you want.
Specific and practical steps that you can take everyday to change your vibrational energy so that you manifest what you really want.
A note from Allie about this class:
The class will build a strong foundation on what the Law of Attraction is, how it works, and the science behind it.
Many people loved The Secret but were not able to manifest anything. I, too, love The Secret as a great introduction to the Law of Attraction. But there is so much more, and many nuances.I will be delving in to these nuances to help people finally and practically learn how to manifest what they want, and to understand why something may not manifest.
I will also be providing a lot of resources to help reinforce what is taught, and there will be opportunities in each class to ask me questions! 
Can you tell us what you hope someone will walk away with after taking this class? How will their life transform? 
I hope that people will take the lessons to heart and then be patient. We are so ingrained to expect quick fixes and instant gratification. When working with energetic laws, we have to work on the laws' time schedule and not one that we impose. That can be very difficult for people.
I hope that they will take away practical lifestyle changes that are essential to truly consciously manifesting with the Law of Attraction. This is not a situation where you take the 5-part class and then go back to your life. This class is intended to change the way you think. There are simple and easy steps that should be taken and turned into lifestyle habits. Once that happens, you will notice things start falling into place. It's really beautiful to watch and I get so excited when I see it happening in my coaching clients.
What does your soul want you to know? 
I ask every day and the message is clear: keep helping people and animals.
People and animals are suffering and through Manifested Harmony I have the tools and methods to help everyone. My heart just aches when I encounter struggling people closed off to Universal Laws and energy healing because they think it's "woo woo" and not legitimate. Life is joyous and should not be seen as something that we just get through just to get to the next day. 
Is there anything else that you would like to share? 
It is such a joy to combine my Universal law and energy healing work together to holistically help people and animals. It may seem like an odd combination, but for me these methods work perfectly together.
When coaching a Law of Attraction client, I frequently recommend energy healing sessions, placing crystals in their house, meditation, or working with essential oils. For my energy healing clients, I offer them suggestions on how to work with affirmations, vision boards, and gratitude. For my animal healing clients, I even work in the Law of Attraction and ask the families to envision their pet as whole and healthy. Energy is energy regardless of the form, so this is why I combine what I know to change the lives of people and animals. This is a soul mission for me.
One last thing: I am looking to take my classes on the road, particularly to my home state of Michigan and to the New England/Maine area. So I would love to connect with anyone who has a storefront who would be interested in having me offer an energy healing or Law of Attraction class.
Allie has put together a special offer for her Law of Attraction Course just for Soul Speak readers!
Receive a FREE 30-minute 0ne-on-one Law of Attraction session when you sign up for her class!
Just enter "soulspeak" at checkout.
How wonderful is that? This is such a wonderful way to talk with her directly about what you would like to manifest and receive specific advice and tools just for you!
Remember, this course begins on 3/31, be sure to sign up soon!
Thank you so much, Allie, for sharing about your beautiful program here on Soul Speak and for offering a special offer! I can't wait for everyone to sign up for your course. Learning that we all have the power to manifest our ideal life is truly life-changing!
Please spread the love and share this post on Facebook and Twitter!
Big hug,