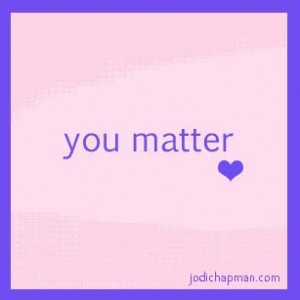 I am someone who doesn't mind working. In fact, I love it. (Probably a little too much.)
I seriously can't get enough of what I do. I still pinch myself when I look around and see that this is my life – that I am an inspirational writer who actually gets paid to share my voice.
And what's even cooler is that I created this life – it wasn't something that I fell into or that someone handed me one day when they were handing out jobs. Nope. I felt called to do this, and I worked really super hard to make this dream come true and to share my words with the world. And I kept working really hard. And then I worked even a little harder.
But it didn't feel like work. I called it, "Inspired Drive." Because I loved connecting, writing, and creating so much – I justified the long hours and the lack of self care and the unbalanced work to play ratio as simply being part of the calling. I didn't have time to rest, I would say. There is too much to say and too much to do and too many words to share and too many people to connect with…
And through all of this mania, my soul simply listened. It knew that I would eventually come around. 
Because eventually my body would catch up to my mind and they would have a pow wow where my body would win out – where rest would win out – where balance would win out. What I had forgotten is that inspired drive is only inspired if I am truly coming from a calm, rested, cared for space. I had forgotten that for a moment (or two or three…). My body helped me remember that when it completely gave out on me a few weeks ago.
All of those late nights and early mornings.
All of those times when I said I would catch up my sleep schedule after I caught up with my work schedule.
All of those times when I ate in front of the computer while checking email.
All of those times when I fell into bed at night not even remembering what I had done that day because I was so tired.
All of those times when I worked straight through dinner and into the wee hours of the morning.
All of those times when I postponed taking a day off because I just didn't have the time.
All of those times that I put this "inspired drive" before my own care – my own spirit – my own wellbeing.
All of those times finally caught up to me. And I couldn't get out of bed. For days. And that scared me. A lot. I was so, so tired. My mind was fine – still reeling and ready to go. And so frustrated that my body and soul wouldn't get out of bed. Why couldn't they keep up? Come on already – I have too much to do! I don't have time for this.
And this went on for three days. I laid in bed staring at the ceiling and continued to fight it. I didn't like feeling weak. I cried to my husband that I may never get better. I was afraid that I would always feel this way – that I would never be able to feel strong again.
And then I surrendered. Finally. And I slept. And slept. And slept. And rested. And read. And watched movies. And stayed away from the computer. For a long time. For days. For almost a week.
It took me three days to wind down and surrender. It took three days for my mind to stop swirling and feeling manic and stressed and running a million miles a minute. It took me three days to remember that I am human. That I have a body that needs to be taken care of. That I need to walk my talk and practice what I share.
It took me three days to remember that I deserve my own love. I spend so many hours of each day sharing love and offering love and giving love and putting love out – but I so often forget to give it to myself.
Seriously.
Thankfully, I have some amazing friends who swooped in during this downtime and are helping me remember this when I start veering back into this place of working so much that I forget myself. They are helping me stay on the self-care track.
One of these friends loves me so much that she became my self-care coach. We have been checking in each week to make sure that I'm staying balanced and not overworking and remembering to take time for myself each day and not pushing so hard. And that is the most loving gift that I could have asked for. She is helping me remember to love myself a little more each day.
She reminds me that I'm not going to be able to help anyone else if I can't get out of bed. She reminds me that none of this is going to matter if I am too tired to enjoy it. She reminds me that I am far too important to be treated this poorly. And that is definitely true. My hope is that I can eventually be my own self-care coach. That loving myself will have become such a habit that taking care of myself will be automatic. But for now, I am so appreciative of my coach and my friend. She is exactly what the doctor ordered, and for that I am grateful.
If you are also pushing yourself too hard, consider getting a self-care accountability partner: someone to check in on you once a week to make sure you're staying balanced and taking time to rest and replenish your spirit. Or you could be your own coach, too! We are all way too important to let our to-do lists and our need to do it all take priority over our own care. 
Will you join me in going a little easier on yourself? Will you? I would love it if we were in this together. 

P.S. – Be sure to sign up for my Coming Back to Life Ecourse! It's a lifechanger – truly. It's a 6-week ecourse that begins on 10/1, and you'll receive over $150 in bonus gifts immediately when you sign up! Yay! I hope you'll join us!