This giveaway is now closed. Thank you so much to everyone who entered!
Shared Wisdom Guest Post Featuring Lyndelle Palmer Clarke
(Giveaway details at the bottom!)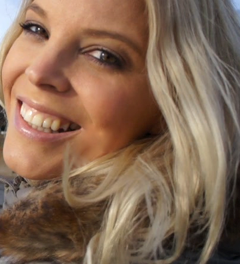 I AM the Change (The Self Respons-Ability Creed)
FOR BEST RESULTS, READ ALOUD EVERY MORNING FOR 30 DAYS.
From this day forward, I accept, with humility, my power to create positive change in my life.
I take full respons-ability for myself, my thoughts, my words, my actions.
I do not blame others, point fingers, or complain about other people's 'stuff.' I commit to working on myself first and foremost.
I understand that relationships are mirrors and what I don't like in another is an issue I have not yet accepted in myself.
I completely acknowledge and own all my buttons that others push, all my mistakes and unresolved issues. I acknowledge my wounds from the past, my disempowering behaviors and patterns, and all the repressed & unloved parts of myself.
I now commit to taking the necessary steps to heal those distortions within me, through solitude, journaling, meditation, reflection and self-respons-ability.
I take action and do what's necessary for finding the healing tools that will create a quantum leap in my life. I acknowledge that all the tools I need, for my complete transformation, are available to me, and I commit to finding and using them.
I practice self-love, self-acceptance and self-respect. I commit to my total healing now.
Through accepting and loving myself completely, I heal all the aspects that need healing and I become whole and complete.
By positively expressing my gifts of free-will and free-choice, I become an example to others and support them in growing through their current limitations. I do this through unconditional love, encouragement and compassion.
This I promise to myself, to my family and friends, and to the whole of humanity.
I AM the change.
Thank you for sharing this powerful message with us, Lyndelle!
Lyndelle is graciously giving away her brand-new, beautiful, amazing book: dailygreatness Journal: A Practical Guide for Consciously Creating Your Days!
I am so in love with it! You all know that I'm a sucker for introspective writing prompts (which this book has!), and I also love how it acts as a daily planner to help keep us on track and engaged in the activities that are leading us toward our dreams. From the Self Awareness Power Questions to the 8 Daily Steps, I'm hooked! I am going to use my own 432-page copy to help me get more focused – both on a practical level and also on a soul level.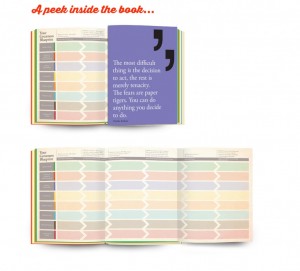 This book is absolutely wonderful. And one of you will win it!
If you are ready to consciously create an inspired life, enter below!
Entering is super easy!
Follow dailygreatness and Soul Speak on Facebook.
Leave a comment below sharing how journaling has changed your life (or how you would like it to change it)! (If you're reading via a reader or email, please click here to be taken to the post.)
One lucky winner will be chosen randomly on 8/3 at 11:59 pm pst.
Good luck!

Lyndelle is including her "The Art of Finding Your Purpose" audio series + over 60 bonus gifts when you order this beautiful book! I love that! Please click here to read more!
I did receive a review copy of this book, but I would've recommended it anyway. I love when the books that I need come to me at the perfect time. This is definitely one of those.
***
Lyndelle Palmer Clarke is a bestselling author, speaker, certified spirit coach, new energy guide and rebel WITH a cause. She writes, podcasts and leads retreats and seminars on connecting to your s.p.a.c.e. within (spirit, peace, acceptance, creativity & energy), living authentically, and becoming more conscious in everyday life. With many creative projects on her CV, Lyndelle has brilliantly succeeded at beating her own drum and living life on her terms. It has become her life mission to help others raise their consciousness and live more purposeful, creative, authentic, and meaningful lives. Visit her blog here http://dailygreatness.co/
P.S. – Stay tuned for details very soon about my Coming Back to Life Ecourse! It starts 10/1, and I would be so grateful if you joined me on this journey.