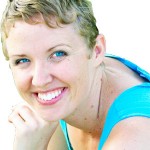 I love telling you about wonderful goodies that I come across! And boy, have I come across something that I love so much – I want to shout it from the rooftops!
It's no secret that I'm a huge fan of Leonie Dawson. In her own heart-based, quirky way, she has created a loving community of over 20,000 women who have come together to be supported and loved in one special space. Leonie is a perfect example of someone who lives on purpose and continues to listen to her soul's urgings. She is a perfect blend of carefree and fun-loving and also a businesswoman who has a vision for what she wants to create and then creates it. She inspires me to hold true to my own vision. She serves as a beautiful model for what's possible when we align our mind with our heart's desire.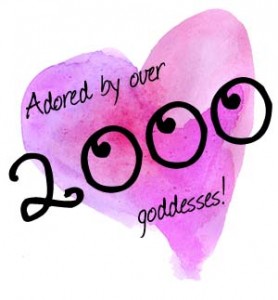 If you aren't familiar with her goodies, Leonie offers amazing e-courses, beautiful meditations, and the famous Goddess Circle (2,300 goddesses and counting)! I recently joined the circle and had to come back here and tell you about it. I am just blown away by all that is offered in it. So… first, Leonie is going to share a bit with you about what this circle is in the video below. Then please scroll down to see all of the wonderful goodies that you'll receive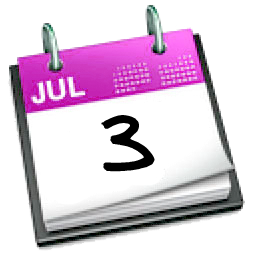 when you join. There is a bit of a ticking clock here (as you'll see in the video). The price for the circle is doubling on 7/3. So if this sounds like something you would like to be a part of, definitely join before the 3rd and receive the discounted price! (Keep scrolling to read about my special offer, too!)
Doesn't it sound amazing? Here are some of the amazing offerings that you'll receive when you join the circle:
What happens inside the circle?
There are more message boards and threads than I can keep up with! You can join all sorts of subgroups based on your interests. For example, I joined a writing thread, a blogging thread, and a mini circle group. There's definitely a group for everyone! There are threads for connecting about each e-course. There are threads where you can share your social media info. There are places to go to just chat. There are places to go to promote your business and offerings. Here's a sneak peek into how it works:
Who Should Join the Circle?
Any woman who is ready to transform her life. Any woman who is ready to connect with her soul and bring more creativity, health, and happiness into her life.
If you have a business that you are ready to take to the next level – it's for you!
If you long for a community of supportive women to turn to when you could use someone to bounce ideas off of, it's for you!
If you are wanting to get in touch with your creative side, but could use a helping hand, it's for you!
If you want to feel healthier, but aren't quite sure what steps to take, it's for you!
If you're ready to get organized and have your home be a comforting space that represents who you are, it's for you!
If you have been looking for great meditations to help you calm your mind, it's for you!
If you are ready to dream again + connect with your soul + be supported by a loving community, it's for you!
Special Offer!
Seriously! If you join the Goddess Circle between now and July 3rd, I'll include our ENTIRE Soulful Journals Series – 11 writing prompt ebooks to help you live your best life! I have never offered them all together for free before now. I'm just so passionate about all of the value that's offered in this Goddess Circle, and I want you to be a part of it before the price doubles!
Remember, the $99 discounted price includes over $1200 in goodies + a one-year membership to the circle! But the price goes up to $199 on 7/3, so be sure to join before then!

After you join, please email me: jodi@soulfuljournals.com. I'll then email you the entire Soulful Journals series. Yay! Also, please reach out to me once you're in the circle – I would love to connect with you there as well! My membership is under my full name: Jodi Chapman.
I can't wait to hear what you think about this amazing community!

P.S. – I loved the Goddess Circle so much that I became an affiliate. This means that I'll receive a percentage of the sale if you join – thank you! Even if I weren't receiving a penny from it, it's such a wonderful community and program that I would tell everyone I knew anyway – it's just that amazing! 🙂