Shared Wisdom Guest Post Featuring Linda Joy
I am so excited to introduce you to a dear friend of mine today. Linda Joy has such a loving heart, and she is passionate about empowering others to live fully and authentically. In her article below, she shares one of the most pivotal moments in her life. While at her lowest point, Linda discovered that she held the power to become who she had always desired to be. Please read on to learn more about my beautiful friend. I am beyond grateful that she's a part of my life, and I know that after reading this, you will see why I love her so much.

Her free Inspired Living Secrets teleseries begins tomorrow with the amazing Marci Shimoff! Keep reading for details on how you can participate!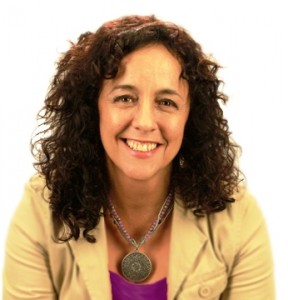 The Day My Heart Opened Up
I drove along the tree-lined streets of a quiet neighborhood with all the windows down letting the spring air caress my face. The smell of fresh cut grass tickled my nose. Through the windshield, my tear-filled eyes beheld the bluest of skies while I pounded the steering wheel with rage.
In the Spring of 1991, I was going through one of the most painful, but transformative, periods of my life. I was in the throes of healing from long buried childhood trauma that had resurfaced. I was a single mom with a beautiful six-year old daughter; this pain was robbing me of being completely present with her.
With sobs racking my body, I pulled the car over and attempted to compose myself.  So many intense emotions ripped through me at once, I felt like I was splitting open. I was angry—angry about what had happened to me. There was an immense sadness for a childhood lost—stolen from me. And, again, anger that because of a childhood betrayal; I would never know who I was meant to be. I was disappointed with my own lack of strength to pull myself out of the pain. The emotional pain ran deep. I feared I would not find my way out—as I had done in the past. This time, despair was taking me prisoner dragging me into its depths.
I had never been one to turn to a higher power or believe that one was even available for me to turn to.  But that day, 21 years ago, I didn't know what else to do, where else to turn. I remember shaking my fist at the heavens and yelling at the blue sky. I let it all out, all the while hoping there really was someone up there that could hear me.
If there was a God, he was going to get an earful.  I let out 29 years of pain, anguish and shame with no holds barred. More than an hour later, sitting there in my tear-soaked cotton t-shirt, I was emotionally and physically spent. I was empty.
Touched by Grace
What happened next still blows my mind. The memory is still so vivid to me – as if it happened just yesterday. Everything became very still. The breeze stopped. I couldn't hear the sound of lawnmowers in the distance. I was acutely aware of my heart beating and my labored breath. I basked in a deep peace – something I had never experienced.  This moment held an indescribably intensity that I can still feel but am at a loss to describe.
And then, I heard It:  A stern, but gentle and loving whisper that would transform my life, heal my heart and allow me to begin a dance with my authentic self.
The experiences of your childhood do not erase the core of who you are.  It has been there all along but you have chosen not to see it and to focus on the pain. You hold the power to become who you desire to be at any time. The power is yours – you've had it all along. You can CHOOSE to be who you want to be. Who do you want to be at the deepest core of your being?
Epiphany!  Not only was my mind suddenly and clearly grasping this concept, but my heart was filled with pure hope – a feeling I hadn't experienced in a long, long time. The wisdom I heard that day seemed so simplistic but my heart resonated with truth – an inner knowing. Sitting in the car that day, I never for one moment questioned the wisdom I heard.
I can choose!  What?  I have a CHOICE about this pain, my life, my feelings and my heartache.
What do I want for myself?
A beautiful surge of energy coursed through me. Was this Hope I was feeling?  I began ransacking my car, searching through the French fries tucked in the seat's crevices to find a pen.  Paper, paper – I need paper. Thoughts were coming fast and furious.  A coffee-stained Dunkin Donuts®  napkin was all I could find.  I began writing furiously:
I want to be loving.
I want to feel deserving.
I want to radiate love.
I want to be kind and trusting and filled with hope.
I want to experience true joy.
I want to know inner peace.
I want to experience self-love.
I want to make a difference in the world.
I want to forgive.
The list filled both sides of the napkin with the deepest desires of my heart. Up until that day, I had never allowed myself to believe that any of those feelings were even possible for me. Now, out of the blue, I was made to see that anything was possible and I had just been given the key to attain it.
An Awakened Heart
That spring day was the day I took back my life. For many years, that napkin never left me. Tattered, torn and finally unreadable it was my symbol of hope and transformation. That day began my journey to reclaim my authentic self, the self that had always been there but had been covered up by the pain and despair that I chose to carry.
I began filling my life with uplifting, inspirational books and tapes from leading visionaries such as Norman Vincent Peale, Florence Scovel Shinn, Napoleon Hill and Ernest Holmes. They became my virtual mentors.   As the years went by, I added to my transformational tool kit. I soaked up the wisdom of teachers such as Marianne Williamson, Tony Robbins, Debbie Ford, Cheryl Richardson and more.  I absorbed all I could and became a dedicated student of living from the inside out, using my mind and heart to transform my life.
The discovery I made that day – that I could dump the junk that I had been carrying for thirty years and live a life of joy, ease and love – was the first step on an amazing transformational journey that continues to this day. The wisdom and words of the world's leading visionaries and new-thought authors initiated great change in my life and unknowingly shaped my life's purpose.
Over 20 years may have passed, but in an instant, I can bring myself back to "the moment" in my car, when I emptied my pain and filled my heart. Today, life has come full circle for me. I am blessed with a daughter who has grown into a wonderful, loving and compassionate woman and mother. For over 17 years I've enjoyed and thrived in a healthy, loving relationship with Dana, the man of my dreams who blessed me with a step-son and a grandson. My life is filled with love and I'm humbled by those gifts.
Life Comes Full Circle
Today, I still get soul-giggles of how my life has unfolded.  Led by the calling of my heart, seven years ago I founded Aspire Magazine to provide a FREE heart-centered publication to inspire women to believe in the wisdom within and the possibilities all around them. Today, Aspire is the premiere inspirational magazine for women reaching tens of thousands of women around the world. In fact, many of the authors and visionaries whose books and messages transformed my life have graced the cover of Aspire including Louise Hay, Marianne Williamson, Debbie Ford and the list goes on.
Continuing in my passionate mission to use my media platform to give women a voice and a venue to be heard, in 2010 I founded Inspired Living Publishing and released two best-selling books. A Juicy, Joyful Life: Inspiration from Women who have Discovered the Sweetness in Life and Embracing Your Authentic Self: Women's Intimate Stories of Self-Discovery & Transformation featured the raw and at times very intimate stories of women who bravely stepped forward to share their truth with the intent to inspire women around the world.  Each beautiful book reached Amazon best-seller in multiple categories within hours of their release touching women's hearts around the world.
As I continue to follow my heart I step deeper into serving women and bringing them the best in inspirational, empowering transformational content and in 2011 launched a powerful, global audio interview series – Inspired Living Secrets bringing today's leading new thought leaders, visionaries and more to my global audience with the intent to inspire them to embrace the truth of who they are. Season Two launches on June 12 and brings our listeners some of today's leading female visionaries.
Today, when asked why I do what I do I share…
there once was a day when I came very close to giving up on life because of pain so deep. Then through Grace my heart opened and a world of wisdom, love and inspiration came to me through books and visionaries. Each time I release a new issue of Aspire, interview a thought leader or a woman living her truth, launch a new project or support another woman in her dreams – I hold the vision in my heart that I am reaching ONE woman- a woman sitting in her car on a spring day feeling broken and hopeless and about to give up on life.
I envision reaching her with an inspiring message of love to give her something to hold on to, to believe in. Whether it is from a sentence she reads in Aspire, or a message of hope that she hears in our interview series, I envision each project having the power to touch a woman's life and lead her back to herself. That's why I do what I do – how can I not?  We're all here to serve in our own beautiful unique way.
When memory brings me back to that moment, all those years ago, I experience only the beauty of the day, and I rejoice at discovering the power within.
***
Linda Joy is a best-selling Inspirational Publisher, passionate Speaker and heart-centered Conscious Business Catalyst dedicated to inspiring women to live deeper, more authentic, and inspired lives both personally and professionally. 
Linda believes that when a woman discovers her true passion, believes in herself, and takes inspired action to move forward, that only success can follow. Her hope for every woman is that they realize their true potential, take action to bring it forward and in turn share their unique wisdom with the world. 
Linda's credits her 'Feminine Conscious Business Model' and it's 5 success and life principles with bringing her multi-media brands to a global audience of 10,000 women in the first 90 days alone and that was two years ago. Today, Linda's inspirational multi-media publishing brands reach a global platform of women who truly connect with authentic, heart centered marketing messages and business owners.  The proven success of her powerful collaborative model gives women conscious business owners of all sizes and budgets an opportunity to be seen by a global audience.  Linda works with a limited number of one-on-one clients in bringing their authentic message to women around the world. To learn more about working with Linda go to www.Linda-Joy.com
Linda is launching the FREE Inspired Living Secrets: Living Full Out in Life & in Business teleseminar on Tuesday, June 12th! It includes 24 female inspirational revolutionaries, who will bring you the wisdom, inspiration and resources to live full out in life and in business.
Imagine… discovering the secrets of living full out from some of today's leading luminaries including…Marci Shimoff, Crystal Andrus, Rev. Charlene Proctor and Kristine Carlson and 19 other visionary women.
Click here to view all the Inspirational Revolutionaries!
Linda is on a mission to inspire you to live full out. No more excuses – no more playing small – no more old stories – the time is now for you to embrace the truth of who you are, step into your full power and share your gifts with the world. The world needs YOU to shine your light!
Are you ready to live full out?
Join her for 12 weeks of pure inspiration and wisdom.  Every Tuesday and Thursday at 12pm ET over the next 12 weeks you'll enjoy live interviews with these 24 extraordinary women. (Can't make it live? No worries, just register and we'll send you the replay link.)
The 24 inspirational luminaries are leaders in the fields of personal & spiritual development, positive psychology, self-empowerment, natural health and each of them is passionately dedicated to empowering you to live full out in life and in business.
Don't miss this powerful and F*R*E*E opportunity to discover the secrets of living full out in every area of your life from some of today's leading inspirational revolutionaries!
Click here to sign up! ==> INSPIRED LIVING SECRETS