Happy February!
This is my favorite month – it's where we get to celebrate being sappy! ♥
I live my life with my heart on my sleeve. I am wide open, completely raw, and blissfully real. I frequently have tears streaming down my face – sometimes because I'm so filled with joy that I almost can't stand it, and sometimes because I'm so filled with sorrow that it's almost too much to bear. Highly sensitive. Highly emotional. Highly intuitive. Highly aware and present and absolutely positively always coming from my heart.
When I find another kindred spirit who is also living their life this way, I want to jump up and down, race up to them, and embrace their vulnerabilities, bravery, and absolute strength for being willing to go there. I tend to hold on tightly to these kind souls – they are bright lights who fill my own soul with love and hope.
Today, I am honored to share some of these talented, heart-centered voices of love who live their life on the page – in their blog. They don't hold back – they continue to put themselves out there for the sake of being real and sharing their open love with the world.
For this reason, I have created a new blog award: Blog with Heart.
I am excited to offer it to each of these sweet writers who live from their hearts – write from their hearts – and inspire all of us to open our hearts. Some are dear friends and some I am just now meeting. But what they all share is the ability to care deeply – and love wholeheartedly.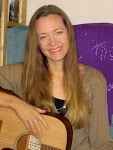 The Bridgemaker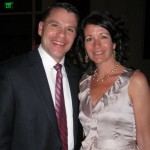 Your Heart Makes a Difference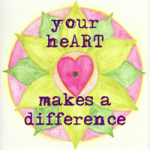 Lori Portka
Choosing Beauty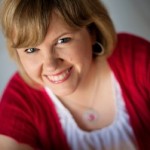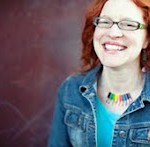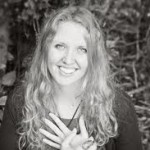 Thank you so much to each of these amazing souls for their continued devotion to being true, honest, and open. Thank you for being brave enough to write from your hearts and being vulnerable each time you publish a new post. We all benefit in more ways than you could ever imagine because you made the decision to keep going – keep being real – and keep living from this beautiful place: your heart.
Please visit these blogs and soak up their love!
Let's keep the love flowing!
Please pass this award on to anyone that you feel is blogging with heart.
Be sure to come back here and share who you gave it to, so we can all check out their blog!

P.S. – This list is definitely not comprehensive – there are SO many wonderful heart-based blogs out there, and I just know that I'm forgetting to mention several that I adore. If so, please know that I so appreciate each of you who continue to inspire others by living openly and honestly each and every day.
P.P.S. – To kick off the month of love, our Couple's Love Gift Set is on sale through Valentine's Day! Just $9 for 2 journals! Definitely check it out! ♥