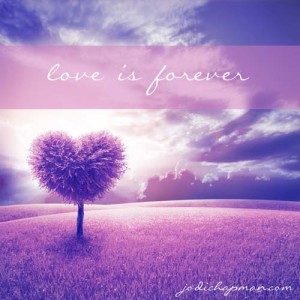 Part of me has been dreading this day. And another part of me has been excited for it to come – to celebrate it. I wasn't sure if I was going to share about it here or just keep it to myself, but here I am. So I suppose that means that I'm meant to speak from my soul rather than write about it in my journal.
Today is an anniversary. It marks an ending and also a beginning. Five years ago today, my life was forever changed.  In a matter of a day, I found out that my first love passed away and that life and love never end.
Before this day, I considered myself a skeptic. I wasn't spiritual. I wasn't soulful. I was closed off to possibility. I didn't believe in angels or spirit guides and had certainly never had any contact with someone on the other side.
That all changed with his death. While it had been almost 20 years since we had spoken here on Earth, I immediately began hearing from him after he died. Needless to say, this completely freaked me out, and it took me a long while (and a lot of patience on his part) to finally believe that this was truly happening and listen. He lovingly asked me to wake up and embrace life and open my heart and live my purpose. He asked me to stop letting fear control me and start expressing my truth. He helped me see how our time on Earth is such a tiny blip in our eternal existence, and that we were here to embrace this blip and have fun with it – to not make everything so darn serious all of the time.
He visited me from the other side almost daily for just over a year. And in that year, I was like a sponge – taking all of his wisdom in. Once I was able to get my mind out of the driver's seat, things flowed really easily between us. I stopped questioning and started listening and awakening and growing and absorbing.
We chatted constantly – getting to know each other all over again. He was the same and yet different. He was still funny and sarcastic but more joyful and free. And he emanated such love. I soaked it up and poured it into the world (and continue to do so).
I took his urgings to heart and began loosening the layers of fear that I had built up around myself and began allowing myself to show up vulnerably in the world – authentically. I started this blog. I shared from my heart. I opened up to the world in ways that completely surprised me (and still do, to be completely honest). I could feel him cheering me on and lovingly guiding me along the way. We even wrote a book together about this experience, which I will share when the time feels right.
I have him to thank for my awakening. I have him to thank for helping me remember that I have a soul. I have him to thank for helping to bring me back home to myself – for helping me see that I wasn't living fully before, and that I could choose to bring more joy and love and openness into my heart and into my life.
Thanks to his beautiful soul, my life has changed immensely and immeasurably. He opened the door for me to walk through, and I am forever grateful.
I now know that love is forever. I can feel his love always, and while I'm sorry that he is no longer here in physical form, I am grateful that he's here with me in the way that he is.
Love is forever. Our soul is forever. We are forever. 
Our time here on Earth is precious. I know that now in such a deep way. And I'm doing my best to embrace it as much as possible while I'm here – knowing that I chose to come to experience and grow and learn and love in ways that I could only have dreamed of before.
It feels good to embrace it all and to remember it all and to love it all and to be grateful for it all.
This one's for you, Steve. You're something special.
Hugs,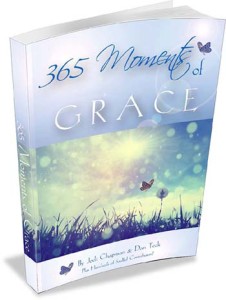 P.S. – Registration just opened for our next collaborative book, and I would love for you to join us as a contributing author!
It's called 365 Moments of Grace, and it will contain personal stories of grace, miracles, and transformations from beautiful souls all around the world to show how magical our world is and how connected we truly are.
It's such a great way to share your words, inspire others, and expand your audience! Many beautiful souls have already signed on, including Arielle Ford, Kristine Carlson, and Christine Arylo!
Almost 150 days are already reserved, which is so exciting! You can learn all about it here: http://www.365momentsofgrace.com
I hope you'll join us!