I'm excited to offer you my Reconnecting with Your Soul guided meditation for free!
In this meditation, I share a technique that I use to connect with my soul and hear my inner voice. It's something that you can do anytime you want to tap into your divine wisdom and go to that deep space within yourself that has all of the answers. It's my hope that it helps you tap into your divine wisdom and feel whole and complete knowing that your soul is always with you.
You'll also be subscribed to my blog and newsletter where I share soulful articles and inspirational goodies. (You can unsubscribe at any time.)
Lately, my foundation - something that I trusted to be completely solid and unbreakable - began to tremble and shake. I never thought that I would be grateful for cracks in my foundation. But I am because they are letting in the light.
read more

We're so excited to introduce you to our 365 Book Series: collaborative books with soul!
Our first two books instantly became #1 international bestsellers, and we look forward to continuing to create more books in this series! We would love for you to read them, contribute to them, or both! Please click on the books below to read more about them. ♥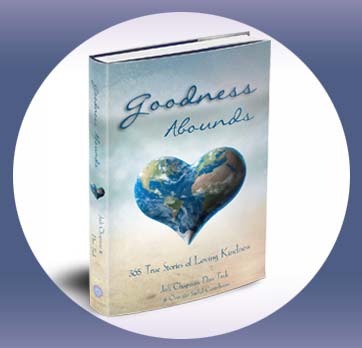 We would love for you to join us as a co-author in our 4th collaborative book, Goodness Abounds: 365 True Stories of Loving Kindness, which will be released in November 2017!
Please be sure to sign up now for the waiting list to be among the first to know all of the details just as soon as we announce them in February – the spots tend to go quickly! (You'll also be eligible to receive a special discount that only those on our list will be able to receive!) Click here to learn more about the book & sign up for the waiting list: http://www.goodnessabounds.com.

To help you welcome in the new year, we've discounted our newest book! It's called Bring Your Dreams to Life: Discover Your Soul's Purpose & Turn Your Visions into Reality!  
For a limited time, the printed book is just $9.95 (instead of $14.95) and the ebook is just $2.99 (instead of $4.95)! Plus, we're offering two special bonus gifts when you order it: Your Dream-Journey Companion Workbook & The Dream Tree Guided Meditation! To learn more about the book and purchase your copy, please click here!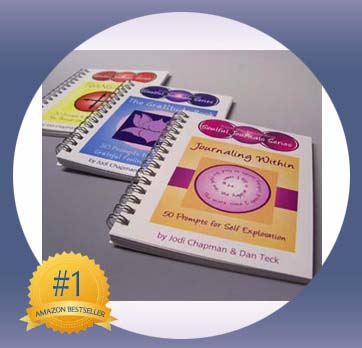 We're having our biggest sale ever on all of our Soulful Journals! We're turning our spiral-bound journals into perfect-bound books! This means that we've marked down all 16 titles, so you get huge savings when you order them!
They are normally $9.95 each, and we are offering them to you at just $3.95 each until they are gone! To learn more about each of our titles and to place your order, please click here!