Oh my gosh – I'm so excited about this post! I absolutely love giving things away here on Soul Speak, and today's post includes a gift that's extra close to my heart + 7 others! And… everyone wins!
I've been having the hardest time keeping this under wraps – it's that wonderful!
My sweetie, Dan Teck, and I have just created an ecourse called Soulful Journaling!
Several years ago, we created the Soulful Journals Series, which are 12 books filled with writing prompts to help you reconnect with your inner wisdom. And now we have created this course to help you write your way back to your soul!
Dan and I both believe that journaling is such a beautiful and effective way to get to know yourself and stay connected to yourself, and so this course is extra special to us.
And now the amazingly good news:
We're giving you this course for free!
I know, right?
We're planning on selling it soon for $47, but you will get it for free if you sign up by May 29th!
We share a bit more about it in this video (Dan's debut on Soul Speak!)
 (If you're reading this via email or a reader, please click here to be taken directly to the post, so you can watch the video.)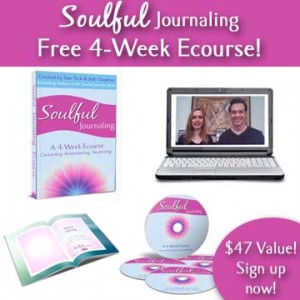 Soulful Journaling is a 4-week ecourse that begins just as soon as you register!
You'll receive your first lesson, which includes a video from us and your workbook containing soulful exercises and writing prompts to help you tap into your inner wisdom and remember your true self.
Easy peasy, right?
And the news gets even better (which is why I'm even more excited than normal)!
We teamed up with some amazing friends and are offering this ecourse as part of the Your Best Life Gifts Giveaway. Which means, there are 7 other wonderful products for you to download for FREE, too! (When we filmed the video, there were 5 others – and now 2 more amazing gifts have been added! Isn't that wonderful?)
There's just one catch: they will only be available until May 29th, so please head over to the site immediately and grab them all while you can.
You can download over $600 in gifts – ecourses, meditations, ebooks, reports, and more – each created with the intent of helping you live your best life!
Here is a preview of all of the goodies: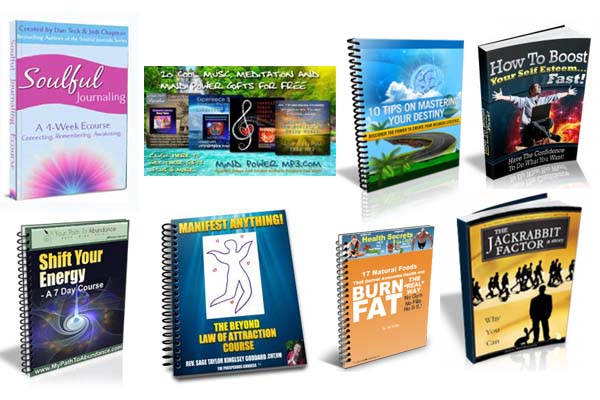 These products (including our Soulful Journaling ecourse) are all 100% FREE, but they will only be available until May 29th!