I started and stopped writing three different posts just now. Usually, when I sit down to write, the words flow out. Usually, when I ask my soul what it wants to share, it has no problem jumping in and telling me exactly what it thinks.

Today though, it wanted to express itself visually. And so rather than continue trying to get it to write, I listened and let it create this piece of printable art for each of you: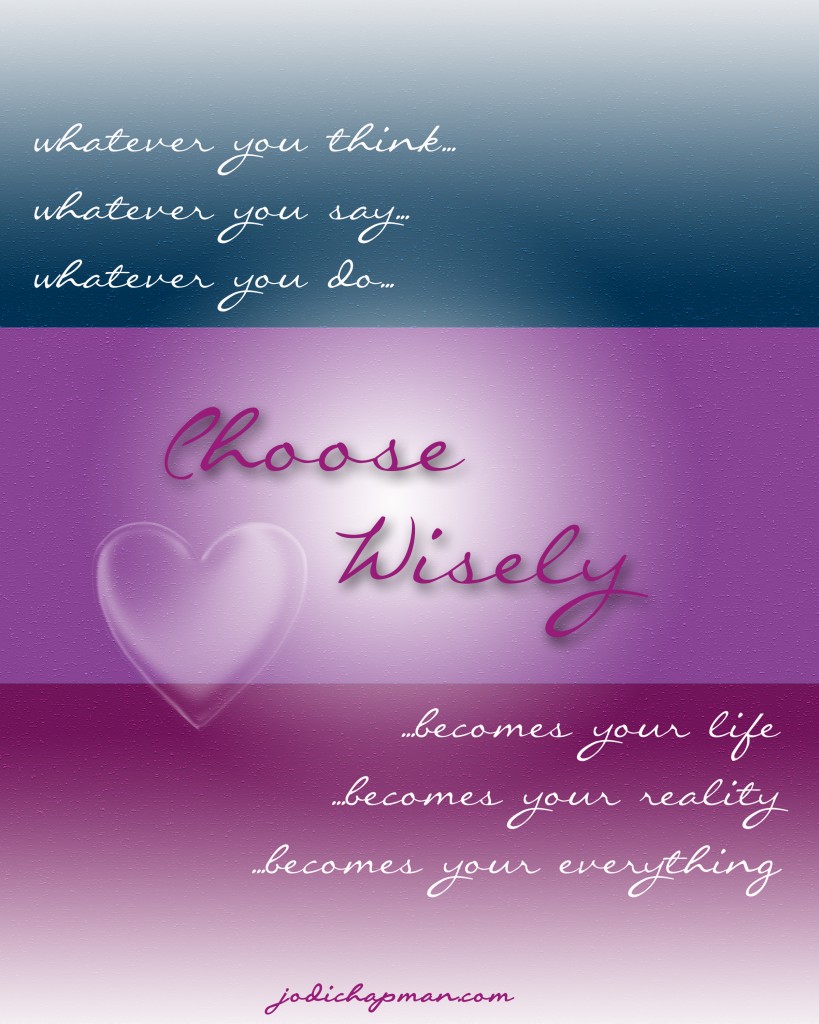 This was such a good lesson for me today. Each post that I had started was coming from a space that wasn't in line with my highest good. Each post was coming from a lower vibration – a place that I definitely didn't want to stay in (much less share with you). And so this poster helped me shift that. It reminded me that what I focus on becomes my reality. And if I continued to give energy to the low vibration, I would only create more of that in my life.
Something happened to me earlier today that sent me into a space of yuck and hurt. And while I think it's super important to let these feelings out and give myself space to process them, I am so grateful that my soul reminded me that I get to choose moving forward how I will direct my energy.
And I certainly am choosing love. I certainly am choosing gratitude. I certainly am choosing to continue surrounding myself with beautiful lights and loving souls who lift me up and support me and embrace me (like each of you).
I hope this poster helps you do the same. There's a beautiful energy attached to it – a gift from my soul to yours. 
(You can click on it to print it out. It's saved at high resolution and measures 8″x10″.)
Let's choose to focus our energy in a positive, loving, uplifting, grateful way. We get to decide. And that's such a beautiful gift.
Hugs,

P.S. – Membership to the Soul Shaker's community is on sale this month (over 60% off)! It's such a loving space filled with such inspiring souls! We're reaching our dreams together, and I would love for you to join us! You can learn all about it and read some amazing testimonials from current Soul Shakers here: http://www.jodichapman.com/soulshakers.